When Is the Right Time to Use Disabled Transportation?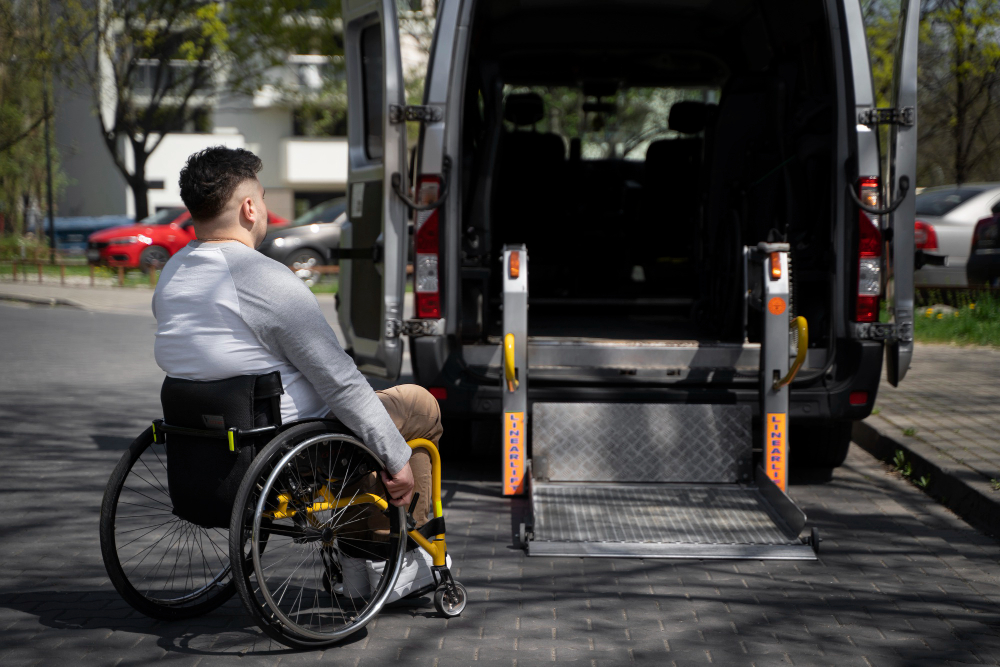 As we move forward into the future, innovations and developments are emerging in different fields and niches. One of the sectors that have recently witnessed improvements is the transportation industry. One of them is the disabled transportation. Many people use some form of mobility aids, such as wheelchairs or mobility scooters, for their day-to-day activities. However, when it comes to traveling, many people face the problem of finding suitable transportation that can accommodate their mobility aids. Disabled transportation services offer solutions to these difficulties. In this blog post, we will be discussing when the right time is to use disabled transportation.
When you cannot access public transportation
Public transportation is an easy and quick way of getting to different destinations in the metro. However, if you have mobility challenges, accessing public transportation may turn out to be challenging. In this case, the right time to use disabled transportation is when you cannot safely access public transportation. Disabled transportation is designed to accommodate people with mobility limitations, making it a better choice for individuals who use a mobility aid.
When attending medical appointments
When you have a medical appointment, there is always the question of how you're going to get there. Disabled transportation is the right choice if you're attending a medical appointment. It will ensure that you get to your appointment on time and ensures your safety while traveling. Disabled transportation drivers have undergone specialized training to ensure that they transport individuals with care, ensuring their comfort and safety.
When going to a social event
Social events and gatherings are a part of life, and everyone needs to have an opportunity to attend them. Disabled transportation services make it possible for people with mobility disabilities to attend social events without worry. Whether it's attending a wedding or a birthday party, disabled transportation services ensure that you arrive on time and in style, and you don't have to worry about parking or navigating unfamiliar venues.
When going to the airport
Going to the airport and catching flights can be very hectic, especially when you have mobility issues. Due to these issues, you may need extra time and assistance to navigate through the airport. In such cases, disabled transportation is the right choice. It ensures that you arrive at the airport on time and that you get assistance in navigating through the airport to prevent any injury or accidents.
Conclusion
In conclusion, if you are looking for safe, comfortable, and reliable transportation for individuals with disabilities, disabled transportation services are the right choice. It's no longer a hassle to travel when you use the right transportation services. These services ensure that you arrive at your destination on time and that you receive the care and respect that you deserve. If you need a disabled transportation service in Orlando, FL, contact Comfort Ride Transportation today to schedule an appointment and have a hassle-free journey.