Transportation Options for Wheelchair Users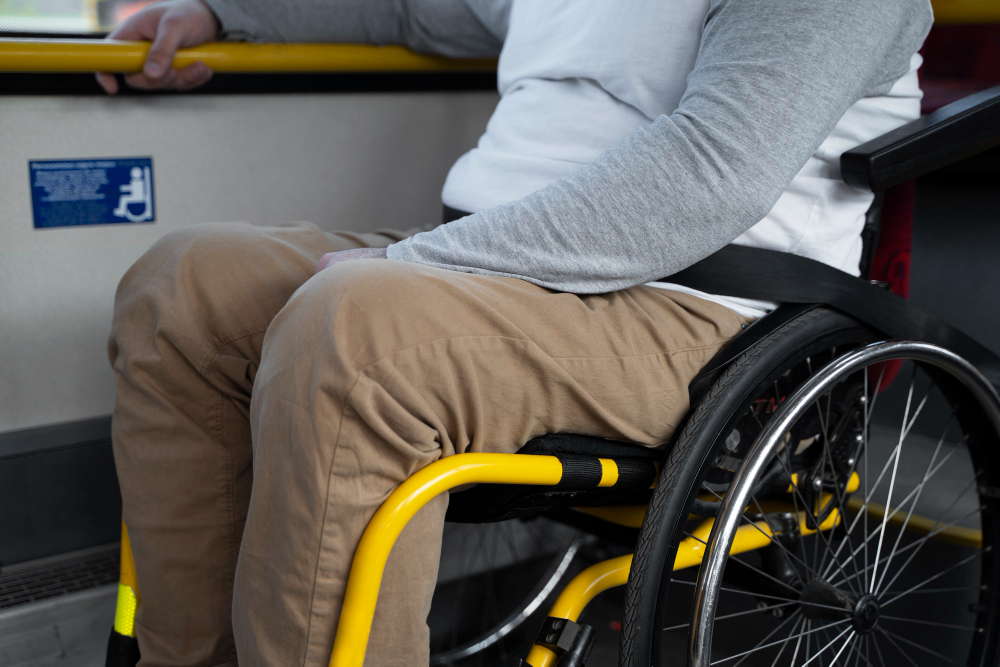 Transportation is essential for people with disabilities as it allows them to move freely around the city. However, not all modes of transportation are designed to accommodate people with disabilities, especially those who use wheelchairs. This leaves them with limited transportation options to choose from. In this blog, we'll be discussing the different transportation options that are available for wheelchair users. If you're a wheelchair user living in Orlando, Florida, you're in luck as Comfort Ride Transportation provides disabled transportation services to meet your needs.
1. Accessible Taxi Services
Taxis are a popular mode of transportation for many people, but not all taxis are accessible. However, a few taxi companies provide wheelchair-accessible vehicles to transport people with disabilities. Accessible taxis have a larger area in the back that can accommodate wheelchairs. In addition, they have ramps or lifts that can be used to get the wheelchair inside the vehicle. Some taxi services may also have trained drivers who can help wheelchair users get on and off the vehicle.
2. Wheelchair Accessible Vans
Wheelchair accessible vans are specifically designed to transport people with mobility issues, including wheelchair users. These vans come in different sizes and can accommodate different types of wheelchairs. They have ramps or lifts that can help wheelchair users get on and off the vehicle. Some vans may also have extra features such as wheelchair tie-downs to secure the chair in place while in transit. Moreover, some companies that provide these services may have trained drivers to help in case of any issues.
3. Public Transportation
The public transportation system in most cities caters to people with disabilities. In Orlando, for instance, the bus system has designated bus stops that are wheelchair accessible. Apart from that, they have kneeling buses that lower the steps to the ground to make it easier for people in wheelchairs to get on and off. If you're a regular public transportation user with a disability, you can also apply for a reduced fare card, which reduces the cost of riding the bus.
4. Ride-sharing Services
Ride-sharing services such as Uber and Lyft have made travel more accessible than ever. Most ride-share services have an option for riders to request an accessible vehicle, which can accommodate wheelchairs. However, one downside to ride-sharing services is that not all drivers have undergone the same level of training in providing transportation services for people with disabilities.
5. Non-Emergency Medical Transportation
Many medical institutions offer transportation services to patients with mobility issues. These transportation services are designed to meet the unique needs of people with disabilities. They have trained drivers who can assist wheelchair users and other people with disabilities. The service may include transportation to medical appointments, hospital discharges, and errands related to medical care.
Conclusion
In summary, there are several transportation options available which cater to the unique needs of wheelchair users. Taxis and ride-share services have vehicles designed to accommodate wheelchairs, and public transportation systems are also accessible. Non-emergency medical transportation is another option that provides a comprehensive service. If you're looking for a reliable and safe transport provider for your wheelchair needs, contact Comfort Ride Transportation today. They have well-equipped vehicles and trained drivers to ensure your transportation needs are met.