Top Features to Look for When Choosing Wheelchair Transportation Services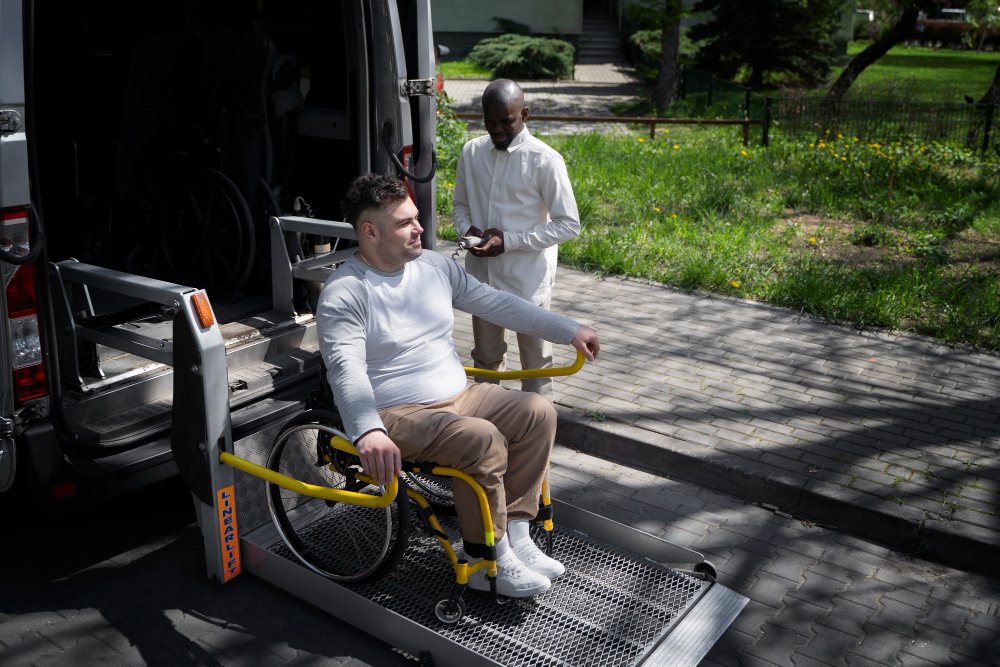 For wheelchair-bound individuals or persons with mobility challenges, finding reliable transportation can be quite challenging. Driving may be difficult, and public transportation may not always be accommodating. The good news is that there are companies that specialize in wheelchair transportation services to cater to the needs of these individuals. With so many options to choose from, it can be challenging to pick the right one that fits your specific needs. In this article, we will explore the top features to look for when choosing wheelchair transportation services.
1. Accessibility
The first feature to look for in a wheelchair transportation service is accessibility. Ideally, the company should offer vehicles that are designed to accommodate wheelchairs easily. This means that the drivers must be trained to operate such vehicles, ensuring the safety of passengers. Consider checking the size, quality, and functional condition of the cars to ensure they are ready for use.
2. Outstanding Customer Service
Great customer service is another critical feature to look for in a wheelchair transportation service. A company that values its clients, will work hard to ensure that their needs and preferences are met. For example, if you need assistance with getting in and out of your home, a reliable wheelchair transportation service should offer help as part of their services.
3. Professionalism and Training
The wheelchair transportation service you pick must have professional and well-trained employees. The drivers must not only be skilled in driving, but also in providing courteous customer support and communicating effectively with riders. The professionals should also be equipped with proper first aid training in the case of an emergency.
4. Flexible scheduling
Wheelchair transportation services must be flexible enough to accommodate your schedules. Look for a company that can cater to your specific needs by providing customized transportation services. For example, some organizations only offer fixed services, which means that they operate within specific hours of the day. In contrast, other companies are available whenever the client needs them.
5. Competitive Pricing
Cost is always a factor when choosing a transportation service, and the same applies to wheelchair transport options. Therefore, before settling on a particular service, ensure that you compare the prices of different companies. However, make sure you understand what is included in the price and be aware of any hidden charges.
Conclusion
Finding the right wheelchair transportation service provider can make a significant difference in your mobility and travel experiences. When choosing a service provider, consider features like accessibility, flexibility, professional and well-trained employees, competitive pricing, and outstanding customer services. Doing your research and comparing companies ensures you get the services that perfectly meet your specific needs. Again, if you need wheelchair transportation services in Orlando, FL, Comfort Ride Transportation is your go-to company. Their professional, friendly, knowledgeable, and reliable crew offers quality wheelchair transportation service to ensure that your travel experiences are comfortable and safe.