Tips to Travel Worry-Free with Guaranteed Accessibility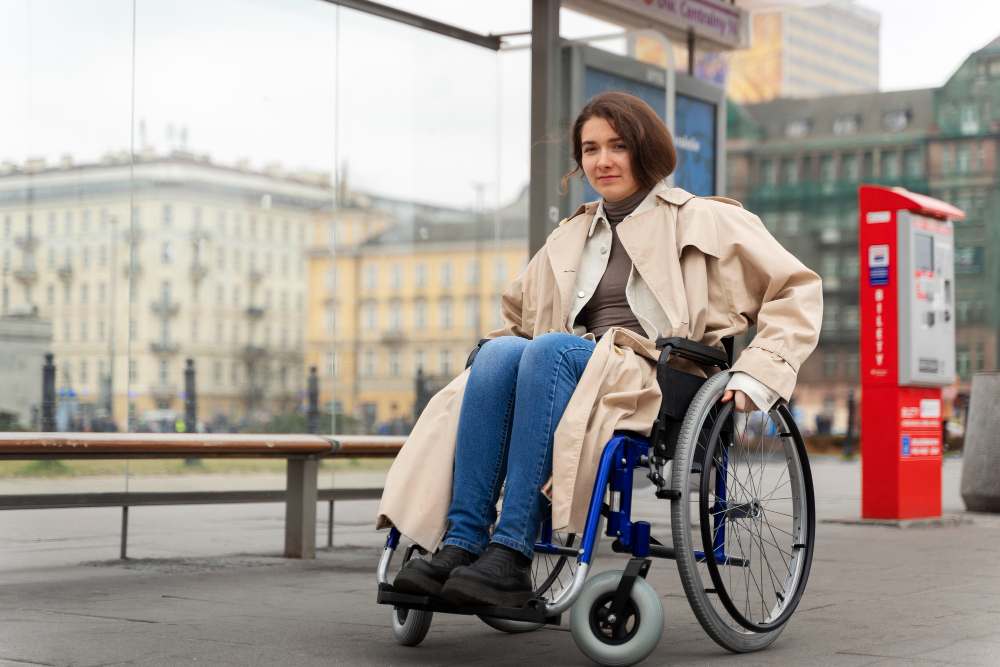 Traveling can be a source of joy and excitement, especially for people living with disabilities. It presents an opportunity to indulge, explore and connect with people, cultures and unique experiences. However, traveling with a disability can be overwhelming, and it requires proper planning to ensure that everything goes smoothly. As a person with a disability, or traveling with someone who has a disability, the thought of navigating unknown airports, unfamiliar hotel rooms, cruise ships, theme parks, and transportation systems can bring anxiety. Fortunately, with the right approach, it's possible to travel with guaranteed accessibility. In this blog post, we discuss some tips that can help make your travels worry-free.

1. Research your Destination
Before you go on any trip, ensure that you research your destination to get a good sense of what you'll encounter. Look for things like accessible attractions, wheelchair friendly restaurants, hotels, and other complementary services that you may need, and what transport options are available. You can contact the local disability groups or visit online forums to get firsthand knowledge from people who have traveled to the same destination. This information will help you plan your itinerary and handle any issues that may arise during your trip.
2. Arrange for Specialized Transportation
Transportation is one of the essential factors when traveling with a disability. It's crucial to arrange for specialized transportation to guarantee accessibility. There are many transportation services available specifically designed for travelers with disabilities. These are services with trained drivers and specialized equipment to fit varying disability needs. With specialized transportation, you don't have to worry about navigating the local transport systems, and you are sure to have comfortable and stress-free rides. A reliable transportation service can be the difference between a great trip and a not so great one.
3. Pack Appropriate Medical Supplies
Ensure that you pack all appropriate medical supplies that you or your loved one may need. For example, if you use a wheelchair, ensure that you bring a spare and repair tools. Pack medications, first aid kits, and special diet foods (if needed) in your carry-on luggage. It's also essential to carry a doctor's note, medical records, and emergency contact information in case of any medical emergencies.
4. Book Accommodations with Accessibility Features
Before you book a hotel, ensure that it offers accessibility features like wheelchair ramps, roll-in showers, grab bars, and wider entryway doors. Call or email the hotel to inquire about their accessibility features, and check out photos online that show the accessible rooms. It's always better to book a room in advance and inform your hotel of any unique needs you may have.
5. Have a Plan B
Even with the best-laid plan, things can quickly go wrong. That's why it's essential to have a Plan B ready. For instance, if your pre-booked accessible transportation doesn't show up, have a backup transport option or contact reliable transportation services. Also, research alternative wheelchair-friendly attractions if the ones on your itinerary aren't available or cancel due to weather or other reasons. Having a backup plan will help you avoid frustrations and enjoy your trip.
Conclusion
Traveling with guaranteed accessibility requires proper planning, adequate research of your destination, and flexibility in case of any foreseeable or unforeseeable circumstances. From researching your destination to having a backup plan, using specialized transportation services, packing appropriate medical supplies, and booking accommodations with accessibility features, these tips will help guarantee an excellent and worry-free travel experience. With proper organization, planning, and the right travel support services, you can travel the world with confidence and achieve the same level of enjoyment as anyone else. If you're looking for a wheelchair transportation service in Orlando, FL, contact Comfort Ride Transportation today to schedule an appointment.