Ensuring Wheelchair Accessible Transportation for Your Doctor's Appointments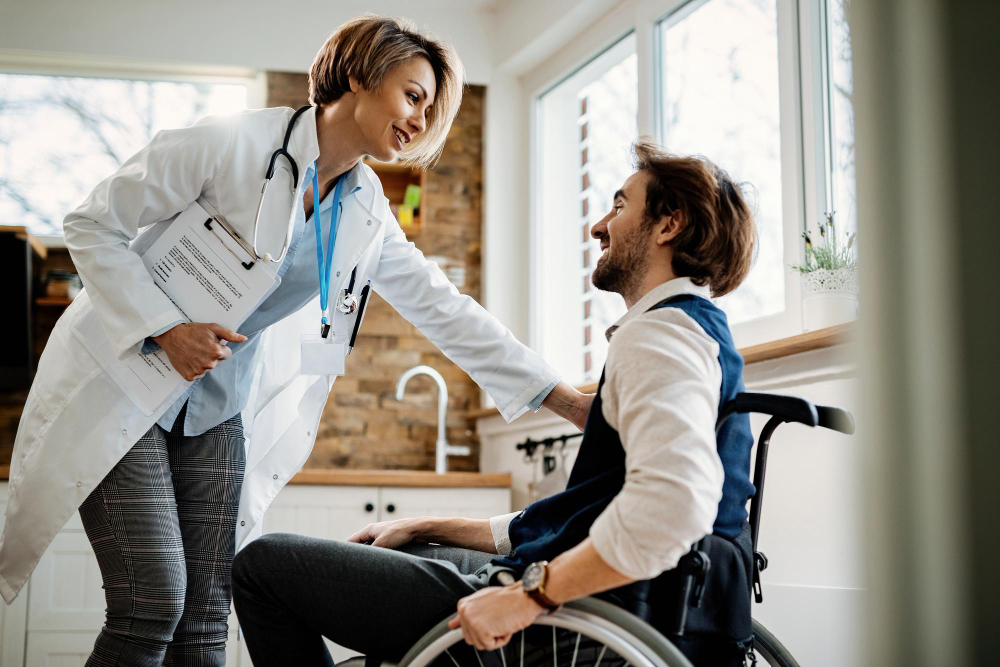 For people with mobility issues, getting to their doctor's appointment can be a challenge. They need to find a mode of transportation that is not only comfortable but also accommodates their specific needs. Wheelchair accessible transportation services can help in this context, as they ensure a safe, comfortable, and convenient journey to the doctor's office. In this blog post, we will discuss various transportation options for people with mobility issues, especially those who use wheelchairs, and how to ensure your transportation needs are met.
1. Public Transportation
Most of the public transportation options like buses and trains are not wheelchair friendly. However, some cities have started providing wheelchair accessible buses and trains for their citizens. In Orlando, Florida, one can find LYNX ACCESS, a paratransit service specially designed for people with disabilities, including those who use wheelchairs. LYNX ACCESS vehicles are equipped with wheelchair lifts and are operated by trained professionals. However, this service requires advanced reservations and may not be an affordable option for all.
2. Taxis
Riding a taxi is a popular option for many people, including those with mobility issues. However, not all taxi services provide wheelchair accessible vehicles. In Orlando, Florida, Mears Transportation provides wheelchair accessible taxis, which are equipped with ramps or lifts to accommodate wheelchairs. However, similarly to LYNX ACCESS, the availability of the service depends on advanced booking, and the service can be expensive.
Non-emergency medical transportation services are designed to provide safe and comfortable transportation to medical appointments. These services can be booked through a medical transportation service provider like Comfort Ride Transportation and are usually covered by insurance plans. Comfort Ride Transportation in Orlando, Florida, provides wheelchair accessible vehicles and offers a reliable service that caters to people with mobility issues. Booking a non-emergency medical transport can significantly reduce the stress associated with getting to your doctor's appointment.
4. Vans with Wheelchair Ramps
If you have a friends or family member with a van equipped with a wheelchair ramp, that can be one of the most convenient and affordable ways to get to your appointments. Moreover, you can install a portable ramp to your car's trunk to make the vehicle more accessible. The portable ramp can be placed at the entrance of the vehicle to ease the transition from the wheelchair to the seat.
5. Ride-sharing Services
Ride-sharing services like Uber and Lyft have become increasingly popular due to their convenience and affordable prices. Both Uber and Lyft offer wheelchair accessible ride-sharing services, though the availability might vary depending on the area. However, people with mobility issues should note that some drivers might lack proper training and patience to provide a safe and comfortable ride. So, this option can be considered only after thoroughly researching the company and the driver.
Conclusion
To sum up, ensuring wheelchair-accessible transportation to medical appointments requires some research and planning. The ideal option would be to hire a non-emergency medical transportation service. If this is not feasible, one can opt for public transportation, taxis, vans with a wheelchair ramp or ride-sharing services. Whatever the option is, make sure to prepare and communicate your specific needs to ensure a safe and comfortable trip. Ultimately, a reliable transportation service can significantly relieve the stress and obstacles associated with getting to the doctor's appointment, leading to happier and healthier outcomes. If you're looking for medical transportation service in Orlando, FL , contact Comfort Ride Transportation today to schedule an appointment.