Accessible Travel & How To Plan For It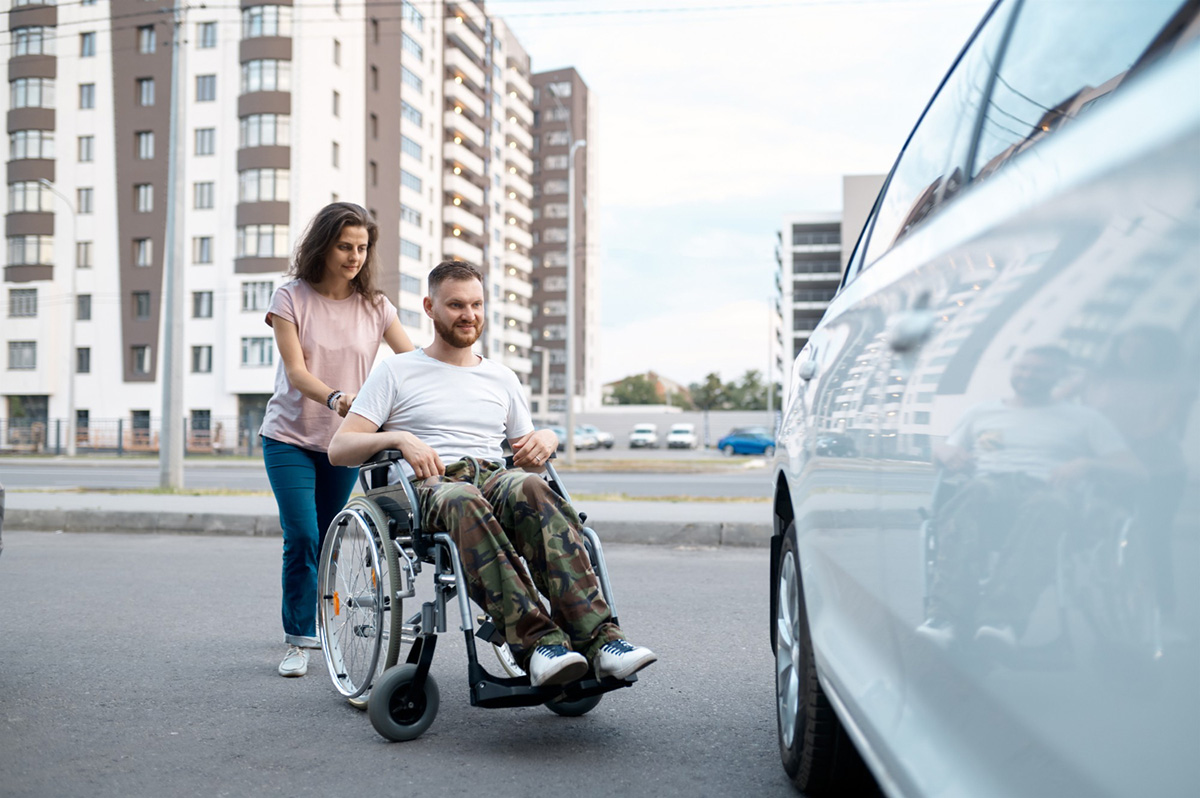 Traveling is a great way to explore new places, people, cultures and foods. However, planning a trip can be tricky, especially for those with disabilities and limited mobility. Fortunately, accessible travel is becoming more common and easier to plan with some simple steps and precautions. In this blog post, we will outline some tips and recommendations for planning accessible travel, helping you enjoy your next adventure with peace of mind.

The first step in planning a trip is to research your destination. Consider factors such as accessibility laws, transportation options, accommodations, and attractions. Look for reviews and ratings from other travelers with disabilities, which can provide valuable insights to help you plan your trip. Some travel agencies and websites also specialize in accessible travel, offering tours and packages tailored to people with disabilities.
When it comes to transportation, accessibility is key. Whether it's flying, taking a train, or renting a car, make sure to check the accessibility options available. Most airlines have disability policies in place, and some even provide wheelchair assistance, reserved seating, and extra legroom. Amtrak also offers accessible travel options, including wheelchair-friendly trains and assistance with boarding and disembarking. When renting a car, look for companies with accessible vehicle options, such as wheelchair lifts or hand controls.
Another important factor is accommodations. Look for hotels, bed and breakfasts, and vacation rentals that are wheelchair-friendly and have accessible features such as ramps, wide doorways, grab bars, and shower chairs. Many booking websites now include accessibility filters, allowing you to narrow down your search based on your needs. You can also contact the hotel directly to ensure that they have the necessary accommodations and ask for a detailed description of the accessible features available in the room.
When planning your itinerary, consider the accessibility of the activities and attractions. Some museums, parks, and tours may have restrictions or limited accessibility. Check their websites for information on accessibility features such as ramps, elevators, or audio guides for people with visual impairments. You can also contact the attraction directly to ask about accessibility options, such as early admission or special tours for people with disabilities.
Finally, don't forget to plan for emergencies and unexpected situations. Make sure to bring extra medication, medical equipment, and a list of emergency contacts and doctors. Notify your airline or transportation company of any special needs or equipment that you will be traveling with. You can also purchase travel insurance to provide extra coverage in case of cancellations, medical emergencies, or lost or damaged equipment.
Conclusion
Accessible travel is an essential aspect of making travel more inclusive and enjoyable for everyone. By researching your destination, ensuring accessible transportation and accommodations, planning your itinerary carefully, and preparing for emergencies, you can avoid any potential inconveniences and fully immerse yourself in your travel experience. Don't let any disabilities or mobility issues discourage you from exploring the world and having the time of your life. Contact Comfort Ride Transportation today to schedule an appointment for disabled transportation service in Orlando, FL, helping you reach your travel destination with ease and comfort.