The Best Wheelchair Accessories for Wheelchair Users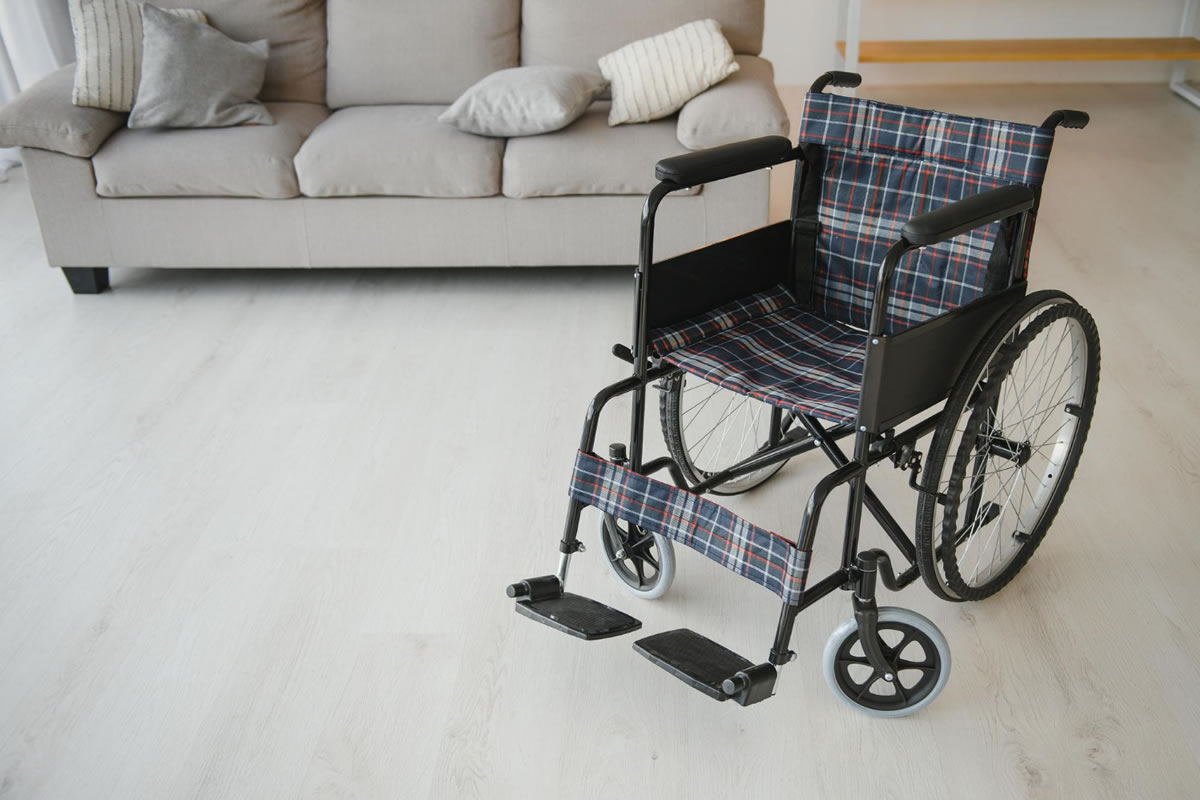 Wheelchair accessories can ensure a more comfortable experience with limited mobility. After years of working closely with patients and individuals utilizing mobility aids, our experts on medical transportation service in Orlando, Florida, learned that life in a wheelchair could be challenging, having to depend on others for specific tasks and setting back one's independence. Here's where we have a look at the different add-ons for improving one's wheelchair experience and making life a little more manageable and more comfortable.
Chair Cushions
For additional comfort while sitting down for long periods, seat cushions for wheelchairs are a crucial investment. Cushions deliver much-needed support by enhancing posture and sitting balance while also helping to relieve and prevent sores, lower back pain, and muscle cramps. Explore various options like air or gel cushions that may best suit your needs.
Wheelchair Gloves
Wheelchair gloves are crucial if you're operating a self-propelled wheelchair. Having gloves of sound quality with padded palms is required to avoid a lot of potential wounds like skin irritation caused by pushing the wheel of your chair around or painful blisters that restrict mobility.
Brake Extensions
Brake extensions or brake lever extensions are long levers that supply additional leverage, making it more manageable to lock manual wheelchair brakes in place. These are extremely helpful for those who lack arm power, have restricted motion, and have joint problems like arthritic hands or shoulders.
Wheelchair Trays
Wheelchair trays are excellent for meals, particularly when table height is a problem or when there's a hardship in transferring from a wheelchair to dining chairs. They're also ideal for doing work, projects, or any other tabletop actions.
Straightforward wheelchair accessories can make an impact in enhancing the quality of life for individuals using wheelchairs. Find one that best serves your needs or the demands of your loved ones. Accessories that deliver more comfort and safety in mobility are especially useful and can enhance independence.
Another resource that supports our wheelchair user community is access to safe and affordable accessible transportation.
Accessibility with our medical transportation service in Orlando, Florida
Getting around is a breeze with our state of the art vehicles and friendly service staff, where we make transportation more accessible, offering routine rides to medical appointments, airports, grocery stores, and much more. Easily book a ride with us any time by booking online or giving us a call. We provide free estimates. We're determined to provide the most reliable and comfortable wheelchair-friendly transportation in the Central Florida area.
Our staff has the experience and expertise to provide you with a safe, secure, and comfortable ride to nearly anywhere you want to go in the Orlando area. Please do not hesitate to contact us immediately if you have any questions or concerns, as we are here to serve you in every way possible. We look forward to seeing you very soon!