Questions To Ask Before Chartering A Medical Transportation Company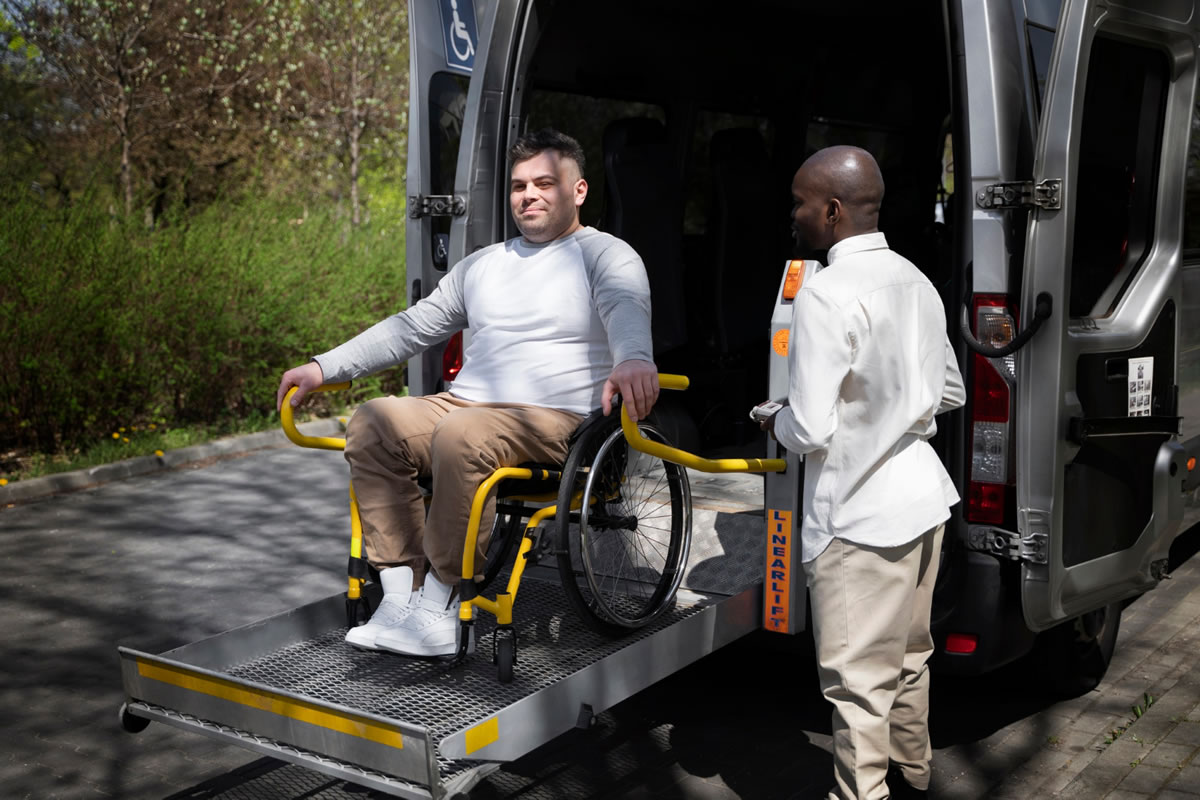 Sharing life with someone who needs routine disabled transportation service in Orlando often requires you to make sacrifices to guarantee that they can access the finest medical care instantly. However, those sacrifices should not mean lowering your expectations for a shoddy medical transportation company.
If you need to employ a company that offers non-emergency medical transportation for your family members, you should always begin by asking some questions to confirm that they are reliable and trustworthy. The last thing you need to fear is your loved one waiting too long on the services of a transportation company or being forgotten entirely.
Before hiring a transportation firm for non-emergency medical demands, here are questions to ask to guarantee your loved one is in capable hands.
Are Your Drivers Required Licensed and Educated?
The first question to ask potential medical transportation teams is whether their drivers have a certain level of training and education and whether they are licensed. In most circumstances, drivers and other team members must carry a minimum level of education and attain licensure before working with patients in non-emergency situations.
Refrain from assuming drivers or team members are qualified for your loved one's specific needs while traveling from one place to another. Instead, always ask about specific education requirements to ensure they understand the particular needs of your loved one.
Do You Deliver Emergency Services?
Some disabled transportation services offer emergency assistance for people needing rapid access to transportation. While most ask that you reach the proper authorities for life-threatening circumstances, it is helpful to know if you can call on a medical transportation service to provide last-minute assistance if your loved one needs services at a moment's warning.
Do You Offer Door-To-Door Service?
Always confirm that your medical transportation team is ready to provide door-to-door assistance as part of their courtesies. If your loved one needs help getting from their house to the vehicle – and vice-versa – it is paramount that you know the business is ready to deliver these services. This saves you and your loved one from an embarrassing and distressing situation.
Is Your Crew Trained To Deliver Emergency Care?
While you hope it will never happen, there are moments a loved one might need emergency care. Your medical transportation company's employees should be trained and able to provide emergency care if your loved one experiences a medical emergency. If you are aware of possible issues that may arise – like seizures, strokes, or fainting spells – ask the transport team how they handle such situations. This gives you a reasonable idea of what to expect if the unexpected occurs.
Our crew of trained and experienced drivers is reliable and safe and will transport our customers on time to various locations. With high-quality transportation services for individuals needing non-emergency transportation, we are the trusted disabled transportation service in Orlando.
No matter your demands, our professional and devoted staff ensures that you or your loved one are cared for and safe. Contact us today to learn more about our services.