6 Reasons to Use a Wheelchair Transportation Service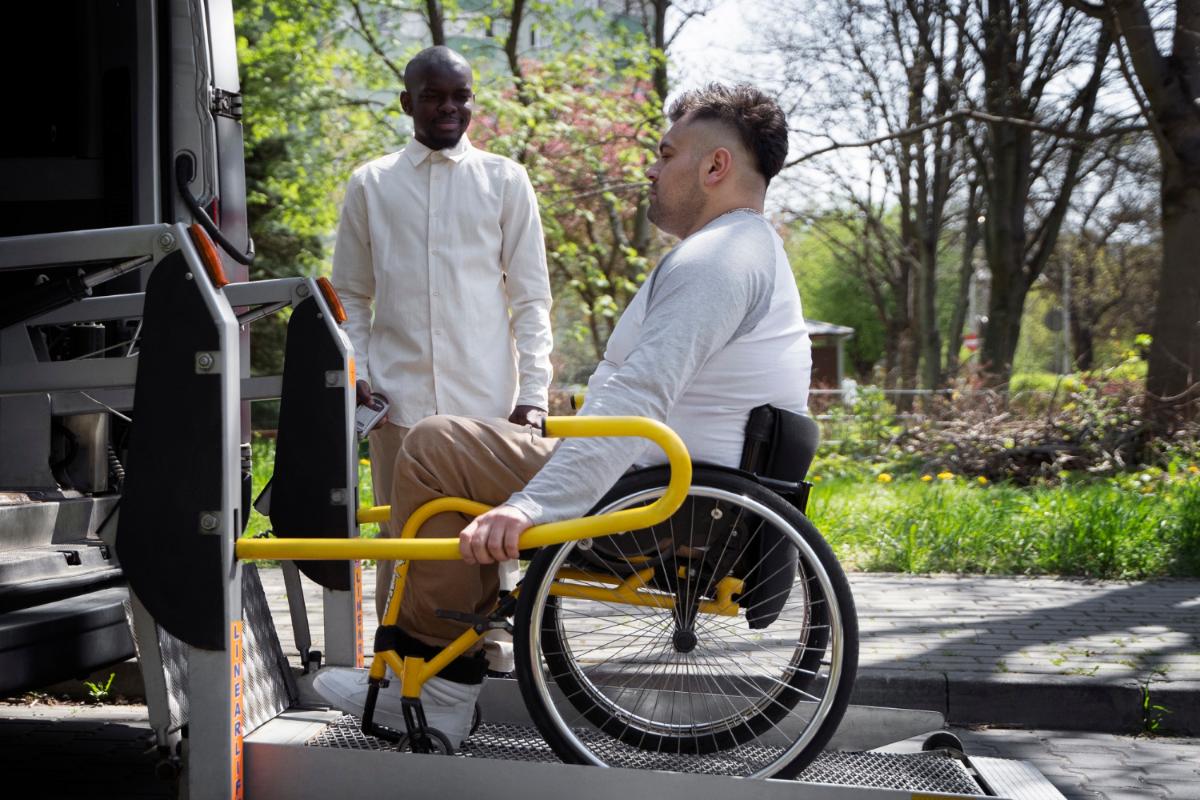 Even in this highly advanced era, our senior citizens and other disabled community who need wheelchairs often have lower transportation choices. So, wheelchair transportation is built for this most important reason, as their traveling takes can very let them stop from feeling good.
These services will help you to offer non-emergent medical transportation for clients access to vehicles for transport to and from medical appointments or even for non-medical situations. It lets client travel in proper security and comfort. These companies have destined special cars that meet the complete ADA standards and offer their patients a comfortable environment.
Here, let's know the top reasons to use Wheelchair Transportation Services.
Reasons to use Wheelchair Transportation Services
Ability to Travel Comfortably
Most people with some disabilities or who require a wheelchair to move may find it extremely difficult to travel on public transport. Wheelchair transportation services help those individuals that use a wheelchair to make sure that they are offered the same opportunities to transport freely in throughout the community
Safety Accommodations
Our wheelchair transportation service in Orlando offers custom-made vehicles to help with the patient's basic needs. In addition, our company's drivers are well-professional, take all precautions while driving, and are mostly trained in defensive techniques before the patient's safety first.
Decrease Pain
For the disabled, public transportation is highly frustrating and painful to move the chair around. Wheelchair transportation services make it possible to travel in well-designed special vehicles. These are particularly designed for special passengers. So, these services decrease the pain symptoms and trigger a sense of comfort.
Exceptional Care
Workers of wheelchair transportation services are highly trained to assist the care of clients whenever a problem arises. We take the best care to offer transport to and from for their daily help. Furthermore, they take special care of clients with medical conditions that may need special equipment, such as oxygen tanks and sign monitors.
Assistive Technology Features
Wheelchair transportation services have designed their well-maintained customized vehicles with advanced wheelchair seating systems. Companies take care of tie-down abilities, and appropriate Wheelchair restrains to make the tour smooth and easy. All these characteristics are well-developed, including wheelchair handicap vans, mini busses, and Mercedes sprinter.
In addition, no matter the vehicle type, it ensures that the car contains more space and room for both you and any passengers you travel with.
Easy Reservations
Most wheelchair services save the patients and their caregivers from the stress of worrying about how they are going to safely get from place to place. Whether you have specific appointments or you are traveling on vacation, you will want to make reservations as easily as possible. With our reservation team always ready to work with you, you can expect a quick and simple process to reserve your travel.
In short, our wheelchair transportation service in Orlando offers those with wheelchairs a safe, comfortable, caring, enjoyable, and affordable journey. Many well-maintained customized vehicle options are available for them to feel like another member of society. To hear more about our fleet, contact us today!