How to Make Your Car Handicap Accessible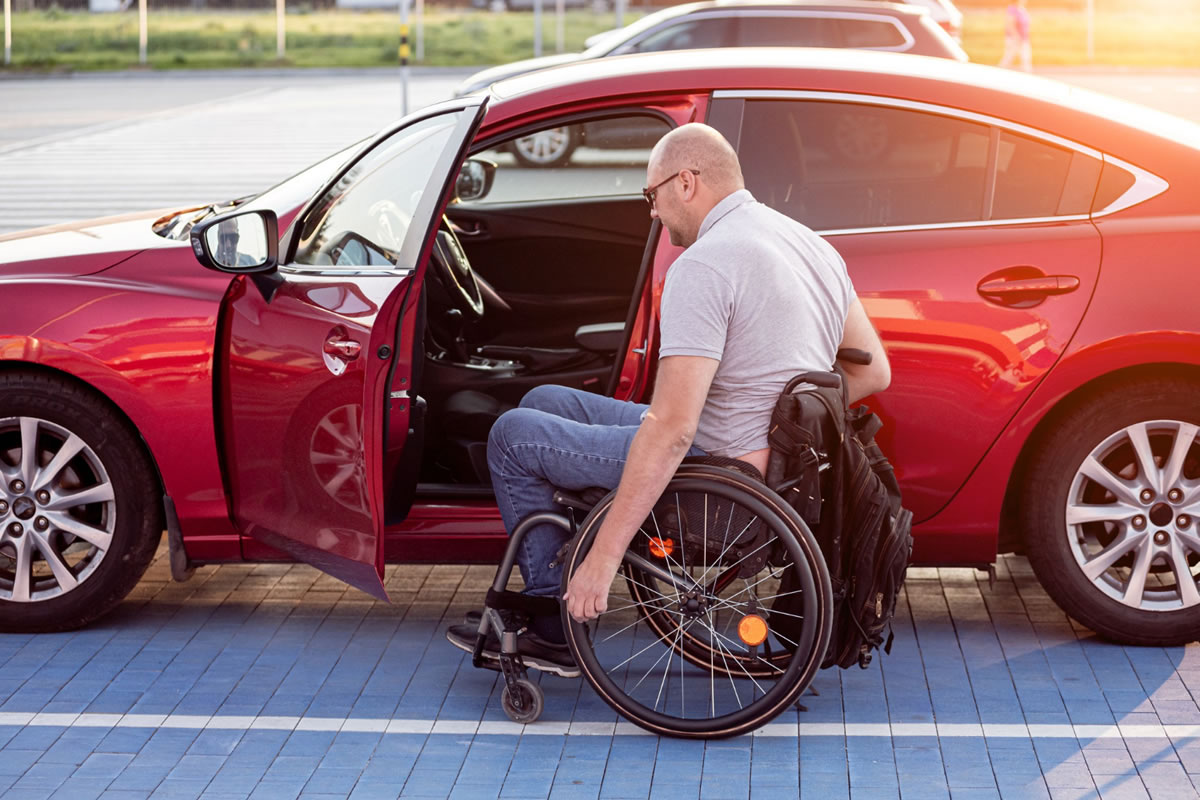 Are you looking to make some changes to your vehicle so that you can take disabled passengers? Do you need to ensure your car is safe for your disabled loved ones? As a disabled transportation service in Orlando, we have the capacity to take those with many different needs and abilities. When you need to take your disabled relatives around in your car, you are going to need some accommodations to keep them safe. These are a few features that can be installed to make your car handicap accessible.
Install a Wheelchair Lift
It is important for your disabled relatives to be able to get in and out of the vehicle safely. This may require a wheelchair lift or ramp, depending on the style of your chair and vehicle. Many people prefer wheelchair lifts so they can just rise up and down when they need to get in and out. However, if you have a smaller car, you may be able to attach a ramp to the side to get in and out. This accommodation will also require you to park in an area that allows for easy transfer in and out of the car.
Consider Getting Hand Controls
If your disabled relative is still able to drive, you may need to make some adjustments to their car to allow them safe driving ability. This may include installing hand controls, which is especially common for amputees or those without leg movement. When they can no longer use the pedals, you can install hand controls that they can use for the gas and brake. Once these are installed, they will need to practice on small trips in safe locations before they can take it out on their errands or everyday activities.
Install Assist Straps
To make it easier for your loved ones to get into the vehicle and feel more secure when the car is moving, you may want to install assist straps in various places. Many people install assist straps in the frame of the door to give their loved ones a place to grasp when they are getting in and out of the car.
Consider Valet Seats
These seats are commonly installed in the passenger side of the car to make it easier for your loved ones to get in and out of the car without having to climb into the vehicle. Valet seats can lower or rotate depending on their needs. They also turn to allow your loved ones to simply sit down instead of climb into the car, which reduces the risk of accidents or injuries from falling or straining their muscles.
These are a few change you can make to keep your disabled loved ones safe when you are driving them around. If you cannot make these accommodations your vehicle, it may be time to consider looking for a disabled transportation service in Orlando that you can rely on. Contact the professionals at Comfort Ride Transportation to schedule your reservation today.