Five Qualities of a Great Wheelchair Transportation Service in Orlando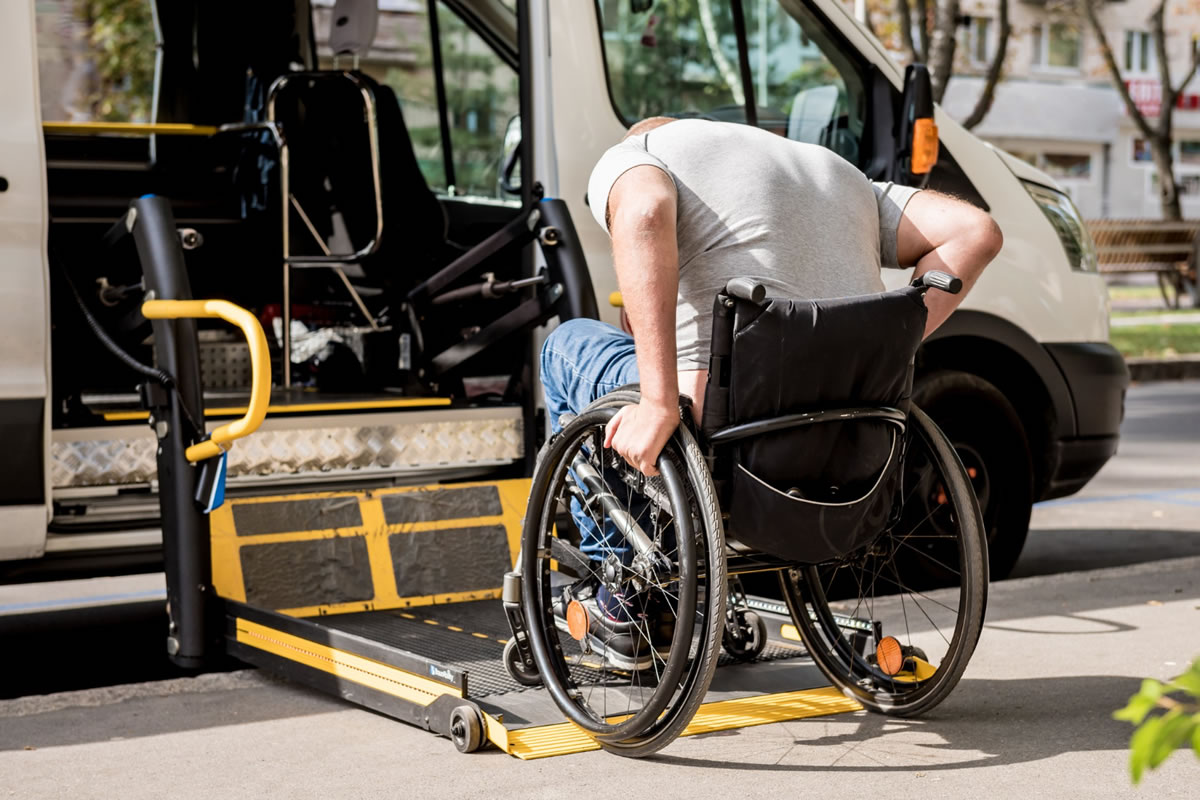 Are you looking for a way to get around when you are in Orlando on vacation? Do you need to run errands with your wheelchair? Public transportation often poses a significant challenge for elders, people with special needs, and disabilities. However, when you choose the right company that offers transportation services with accessibility, you will not have any difficulty getting around. There are a few qualities of a great wheelchair transportation service in Orlando.
Accessibility Features
Of course, this is the most important factor for a wheelchair transportation service. Your customers will be people using wheelchairs or other mobility devices, older people that cannot easily climb stairs or a parent pushing their child in a coach, a lift, or a ramp to the bus. Curb-cuts allow footpaths open to people using wheelchairs or other wheelchair aids, such as walkers or rolling luggage. Wheelchair transportation service in Orlando provides excellent taxi service that convenient for the disabled.
Communication Skills
A great transportation service provider ensures that employees who communicate with passengers, make sure that they have clear expectations, and communicate any potential changes or policies that they need to know about. Be sure that communication is provided in whichever format to meet the adaptations and handicaps of your passengers, like audio, visual, braile, or other methods of communication.
Good Customer Service
A good transportation service has customer service available to the public, which can make travel reservations or receive details on the provider's transportation-related services or facilities. For the disabled, give to individuals who are deaf or have some other hearing disability or who have communication impairments different options. Make sure that you include how to access the services, including the e-mail address of the transportation service provider and the telephone number of the third party for the telephone relay or video relay service.
Have an Updated Website
A quality transportation service provider makes a website available to the public for many of their services. This allows them to have access to a customer account, travel itinerary, travel schedule or travel status. Websites often make it easier to obtain contact information from the transportation service provider, make or change a reservation, or even check-in. When you have a website, be sure that you indicate how an impaired person can access these services and other information.
Use Public Announcements in Terminals
A carrier needs to ensure that all public announcements of a terminal for different reasons. They should communicate any type of safety or security, departure or gate or track assignment, or any updates in the transportation service in general.
There are a few qualities that you want to have in your transportation service. Reliable care begins with a reliable ride. If you've been looking for a reliable, cost-effective wheelchair transportation service in Orlando, Florida, contact Comfort Ride Transportation to make your reservation today.