Name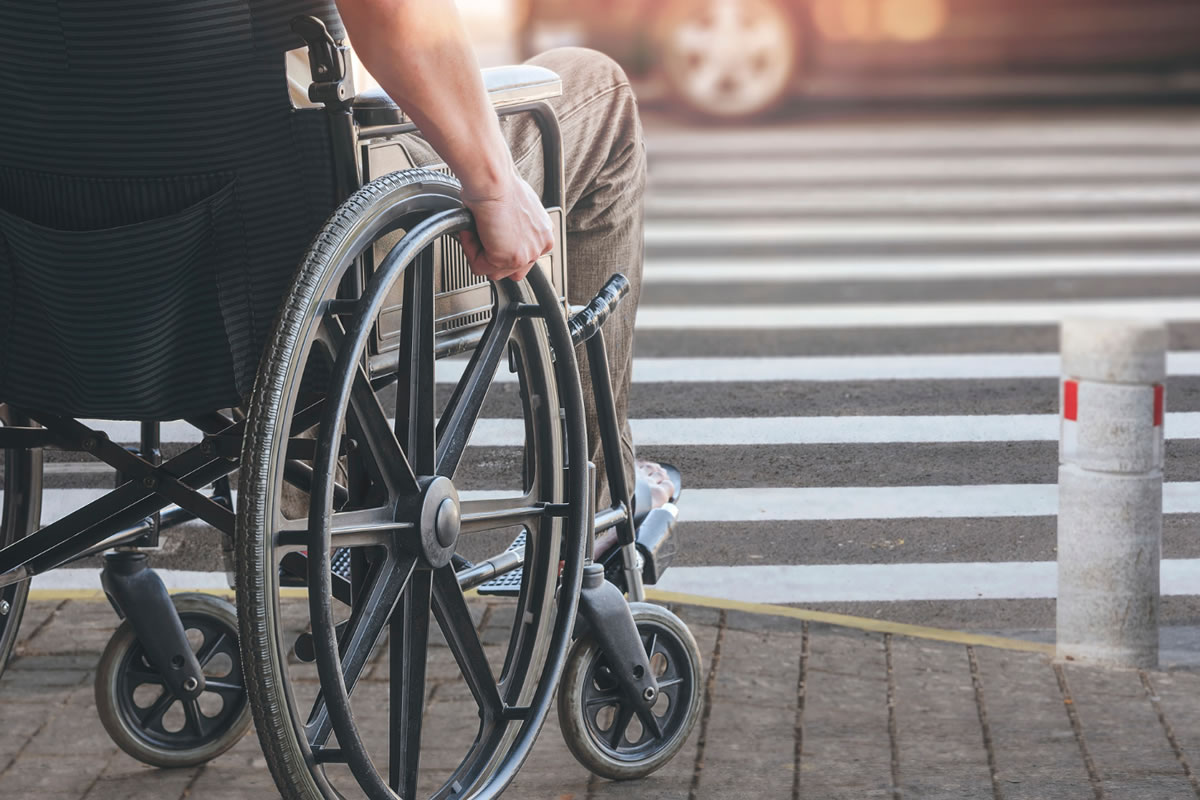 Whether you are in a wheelchair permanently due to a chronic disease or severe injury or just using one temporarily due to an accident or injury, life in a wheelchair is difficult to get used to. You may have had to give up driving, quit your job, or stop playing your favorite sport, and these are only a few of the significant adjustments you face. However, no matter what you are going through, there are many ways to make your transition to life in a wheelchair not just tolerable, but as fun ...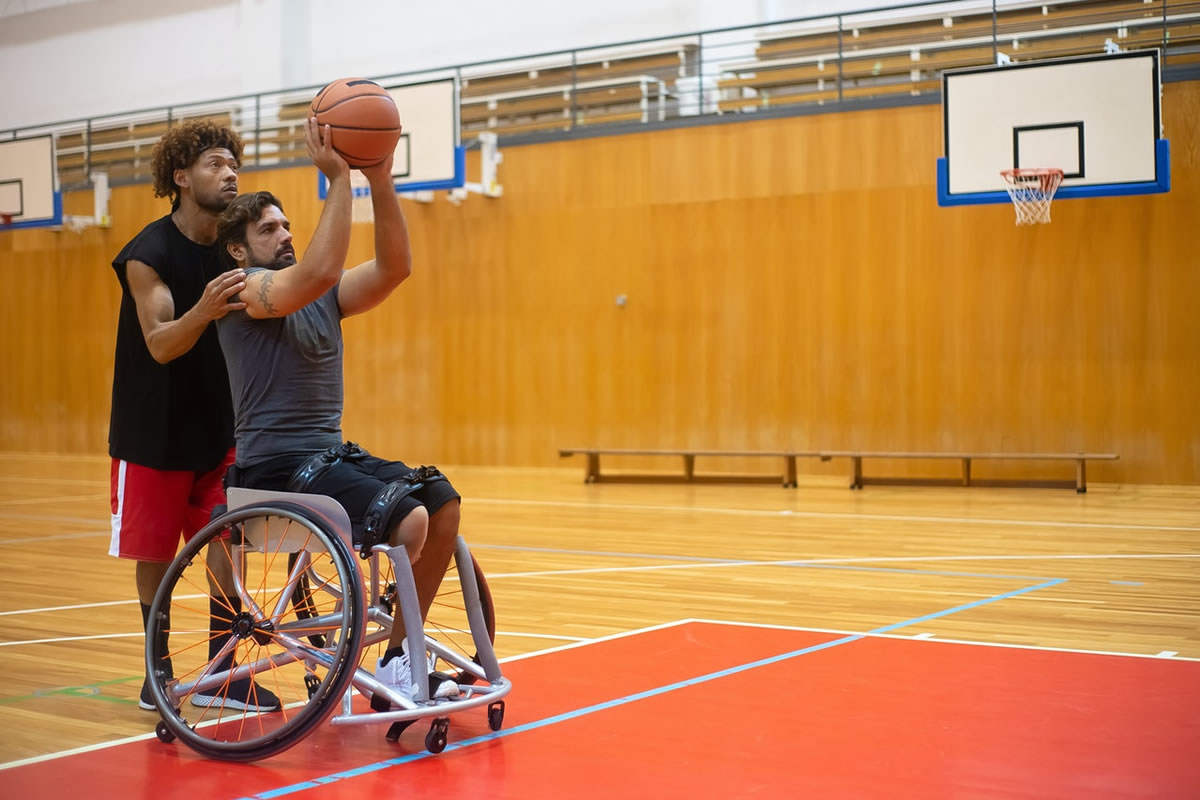 People often wonder about the activities available for wheelchair users to enjoy. Unfortunately, many wheelchair users have trouble adjusting to life in a wheelchair. Many of them suffer from depression and anxiety, trying to come to terms with the thought that life as they know it has come to an end. If you struggle to adjust to daily life in a wheelchair or know someone who does, this article should be informative and valuable. Experts from our wheelchair transportation service in...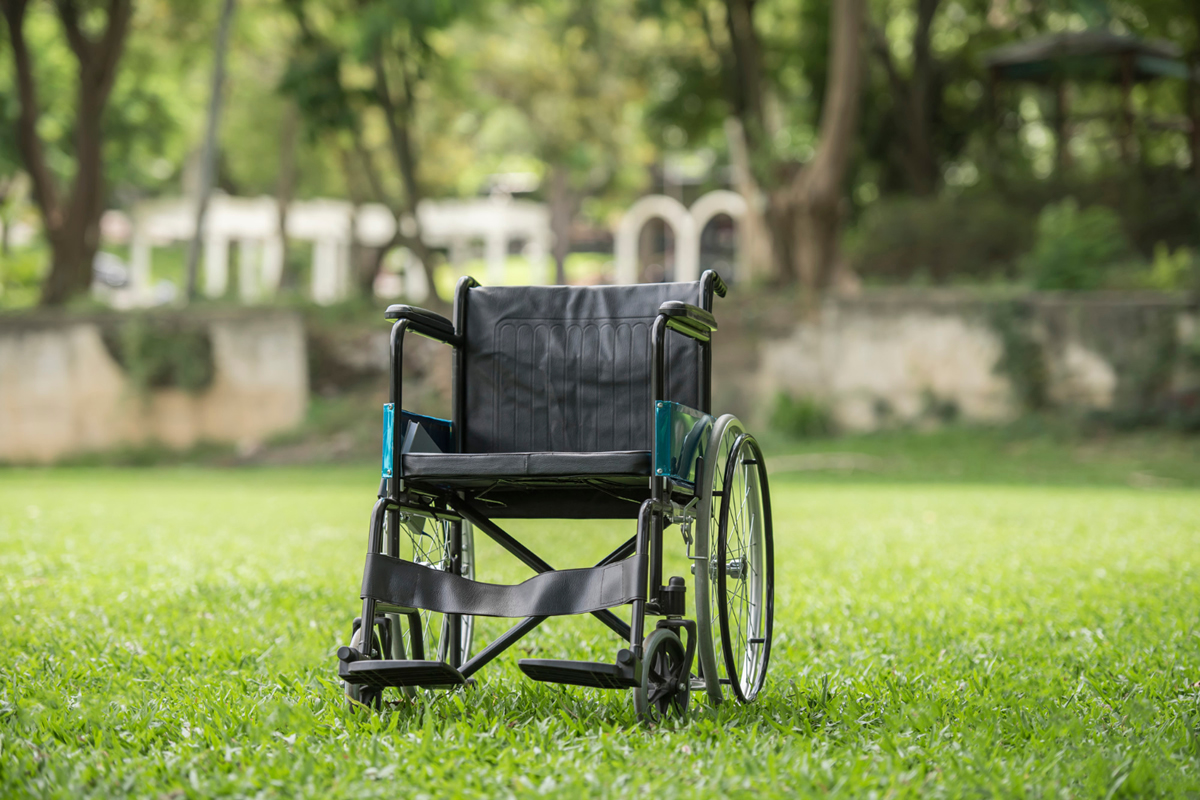 As people live longer and society ages, there are various reasons that people need wheelchairs. This safe and popular mobility device is designed to provide users with comfort, independence, and the opportunity to live their lives to the fullest. Wheelchair use is usually straightforward, but there are some challenges it helps to be aware of. In addition, there are various wheelchair safety measures you should consider and follow to ensure you get the best use possible from your chair. Expert...
If your loved one struggles with limited mobility and caring for themselves at home, there are options available to help them keep a certain level of independence and comfort. Our handicap transportation service in Orlando, FL, has prepared this guide to the different types of home care and non-emergency medical transportation available for people with limited mobility: Home health care options The scope of home health care assistance a patient can obtain at home is boun...
A wheelchair creates a lot of contrast in the life of its user. Of course, there are many positive distinctions from the viewpoint of a person whose wheelchair is their sole method of mobility. But, there are numerous day-to-day life difficulties that wheelchair users face. Interestingly, many of these problems are due to individuals' perceptions and demeanor towards wheelchair users instead of the wheelchair itself. Our experts on medical transportation service in Orlando offer...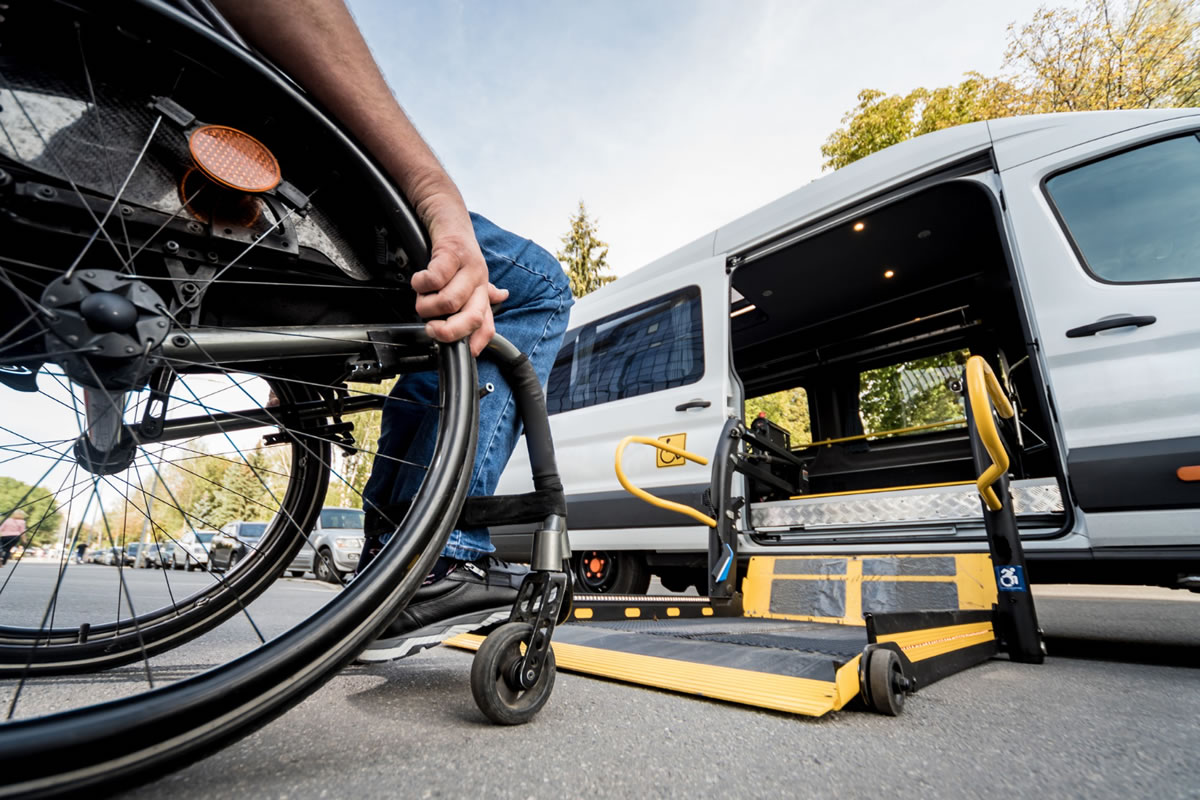 Wheelchair-accessible vehicles provide patients in wheelchairs the ability to travel in safety and comfort. However, patients are at a higher risk for injury when they place their wheelchair in a regular vehicle, especially if an accident happens during transport. Understandably, buying a wheelchair-accessible van is not affordable for everyone. In addition, owning a wheelchair-accessible vehicle does not guarantee that you can quickly get in and out of it without additional assistance. ...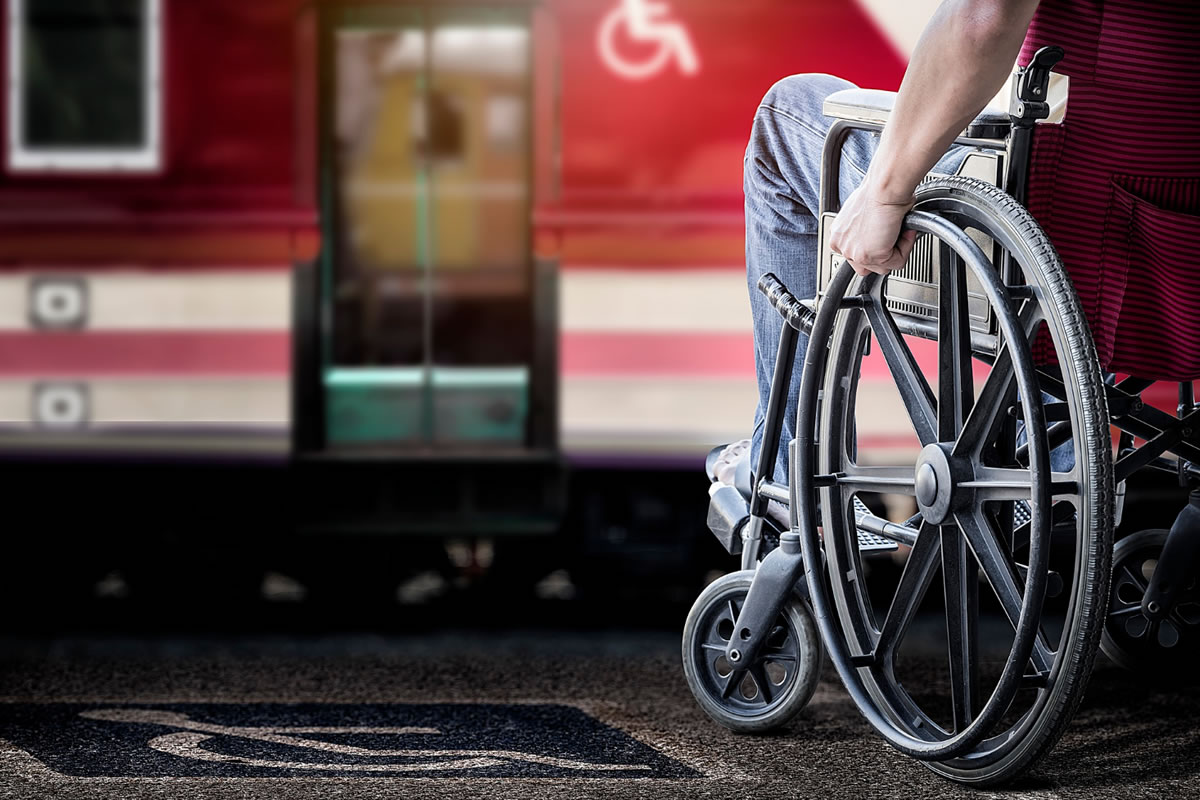 In society today, senior citizens and other individuals who have limited mobility have very few transportation options available to them. Their limited access to transportation is why wheelchair transportation services exist. For example, a disabled transportation service in Orlando provides mobility-challenged people transportation to medical appointments and non-medical events. However, public transportation access can be challenging for those living with disabilities or mobility challenged...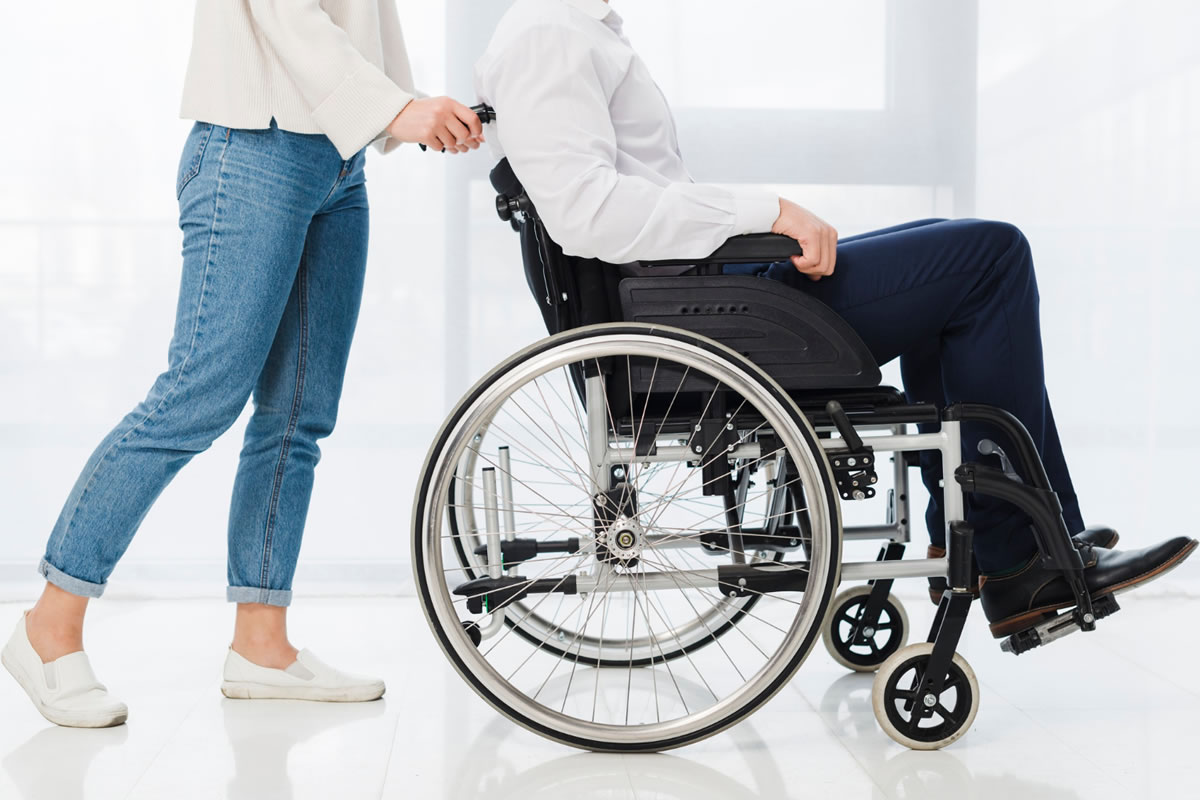 The benefits of non-emergency medical transportation are diverse and often life-changing for those who require the help of transportation assistance. In addition, non-emergency medical transportation is an essential tool for those who need medical attention outside of emergency medical care. Ensuring that a patient can get from their home or other location quickly and safely to their routine medical care visits is an essential part of non-emergency medical transportation. It differs...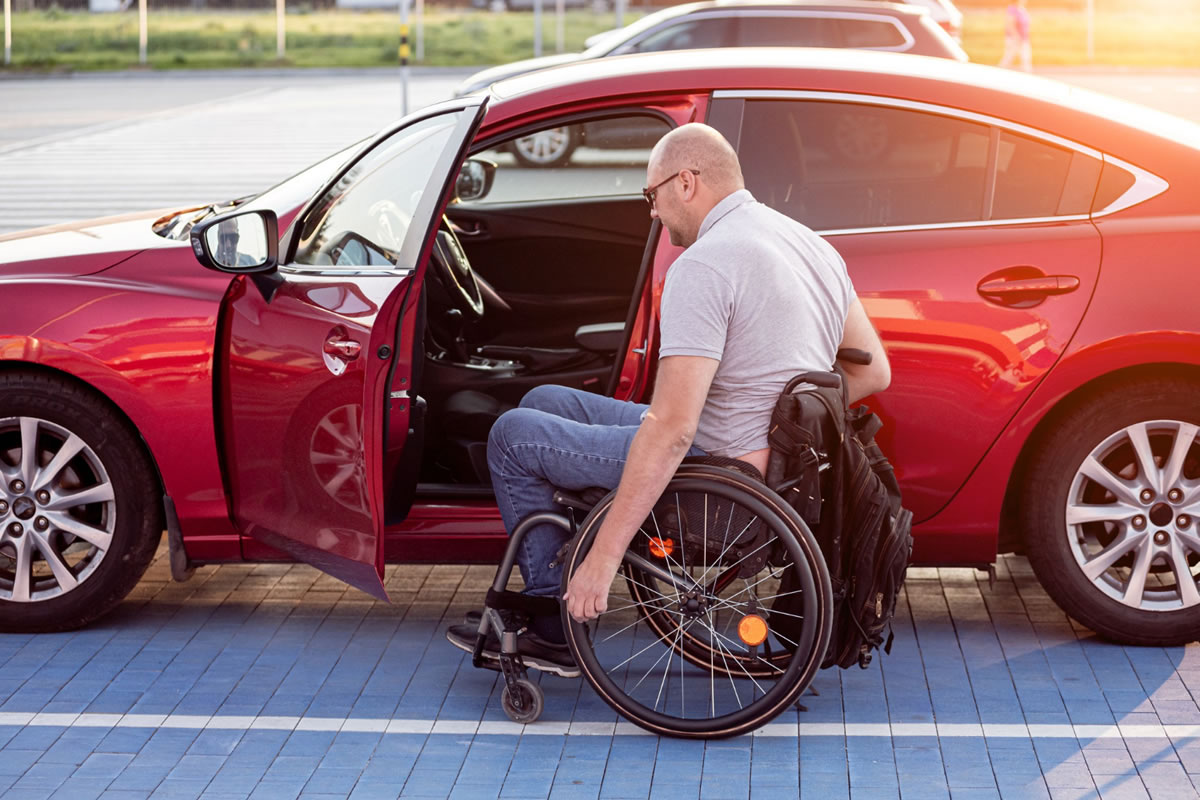 Are you looking to make some changes to your vehicle so that you can take disabled passengers? Do you need to ensure your car is safe for your disabled loved ones? As a disabled transportation service in Orlando, we have the capacity to take those with many different needs and abilities. When you need to take your disabled relatives around in your car, you are going to need some accommodations to keep them safe. These are a few features that can be installed to make yo...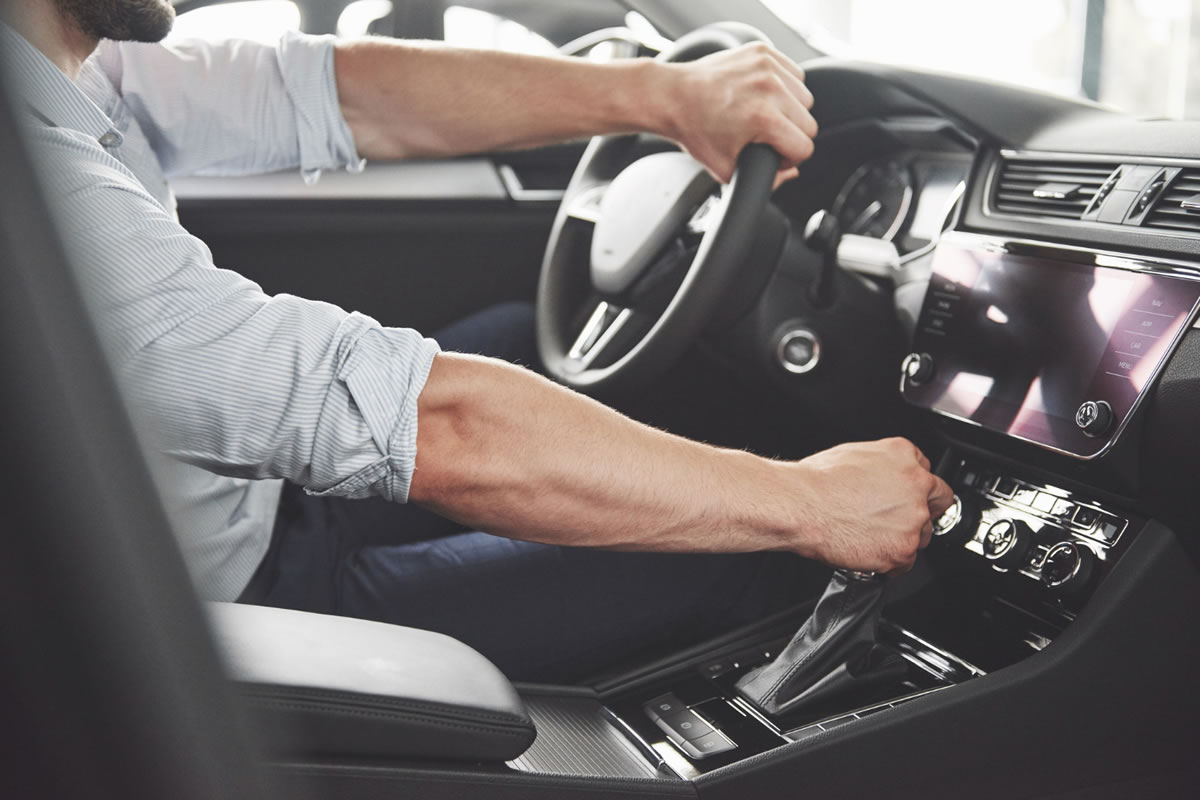 Are you concerned about the travel arrangements that you have recently made for your senior loved ones? Do you want to ensure that they are in great hands? When you care for a disabled member of your family, you likely worry about them when they are in others' care. However, as a disabled transportation service in Orlando, we value our passengers as if they were members of our own family. We take the time to go above and beyond to keep them safe and quell their n...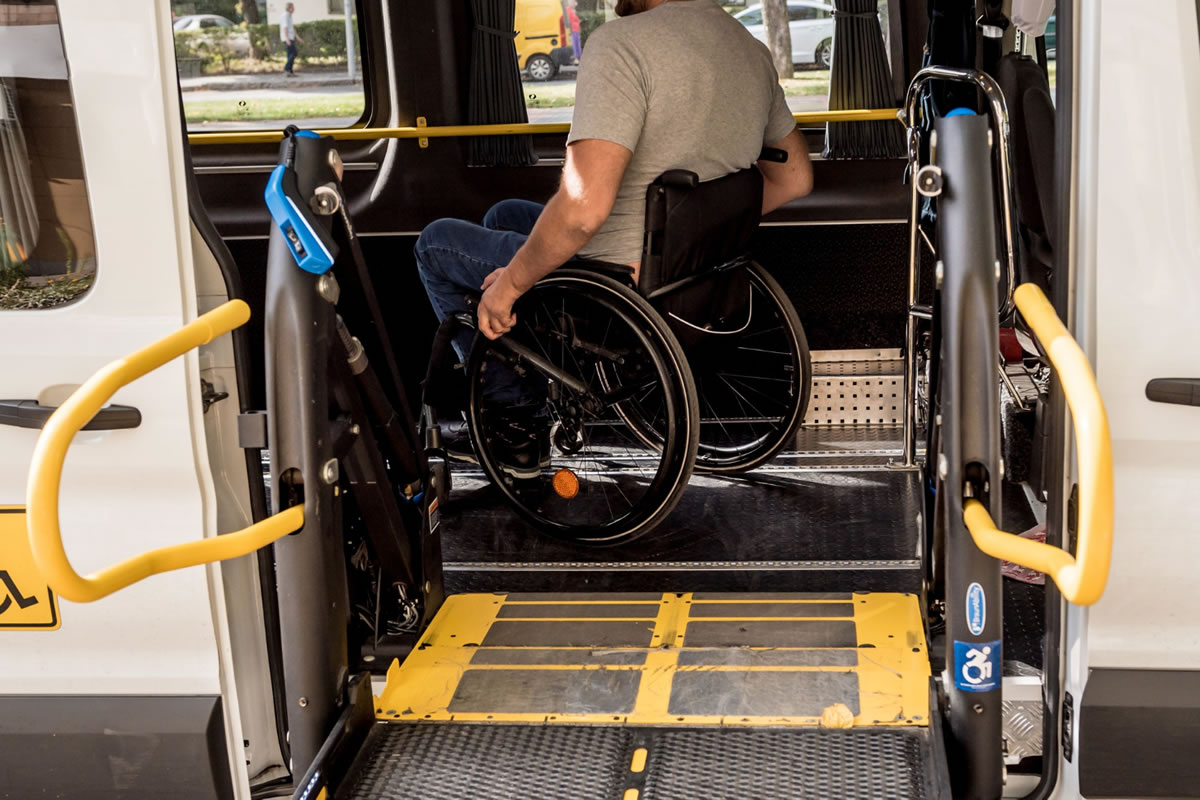 Some medical situations may require you to have a transportation plan in place before you need to head to the doctor or hospital. For example, you may need wheelchair assistance, you may be immobilized due to surgery recovery, or you may have a disability that requires more care. When you need non-emergency medical transportation service in Orlando, you want to trust that they are prepared, safe, and accommodating for your needs. These are a few qualities to look for when ch...
Are you wondering how you will talk to your older loved ones to tell them it may be time to retire from driving? As a responsible family member, you may want to have these conversations to ensure they stay healthy and safe. Whether they are suffering from an illness or suffering from the effects of old age, you may want to talk to them about giving up their keys. These are a few tips to help you tell your loved ones that it is time for them to stop driving. Sit Do...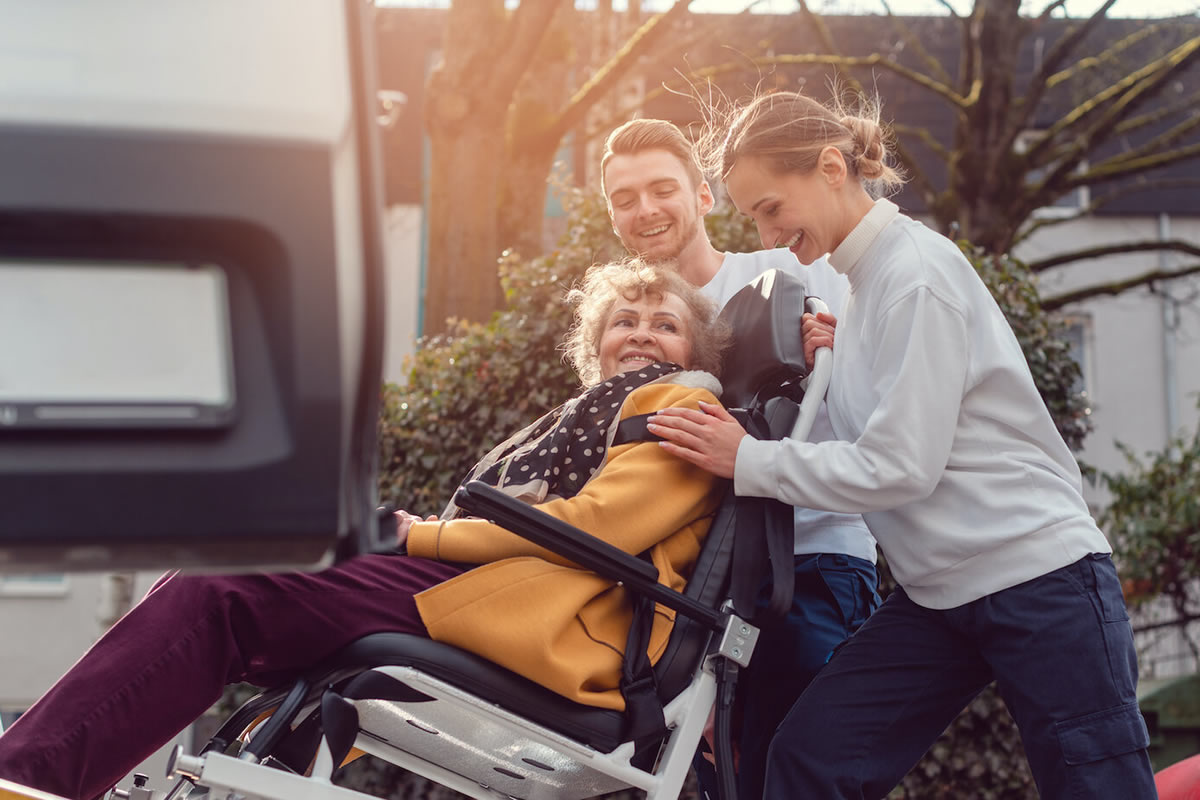 Travelling with a wheelchair poses challenges and logistics that need to be considered before you leave for your trip. Although public transportation has implemented many accessibility features in the past few years, it can still be tough to rely on when you are travelling and following a strict itinerary. By relying on a private wheelchair transportation service in Orlando, you can ensure that all your transportation and accessibility needs will be met on your trip. These a...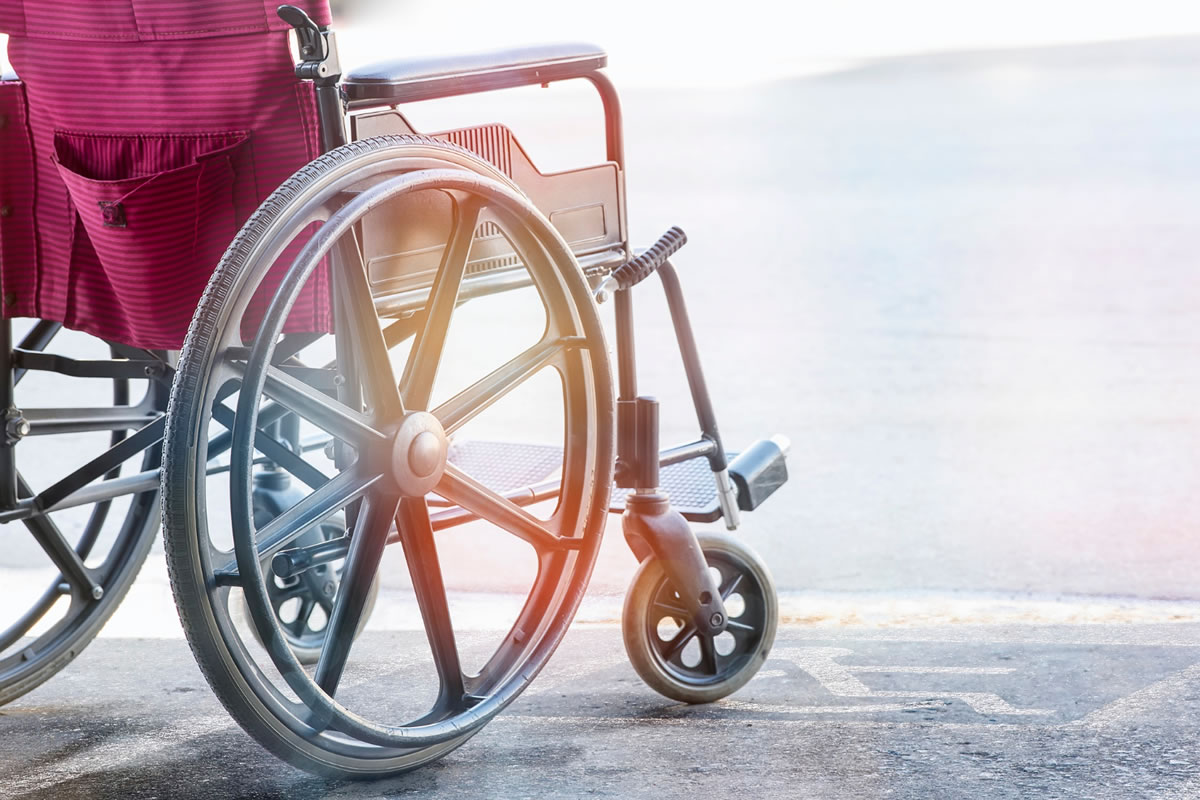 Are you struggling to stay comfortable in your wheelchair all day long? Do you feel an overwhelming amount of relief when you are lifted from your chair at the end of the day? Wheelchairs should not be uncomfortable, as this indicates that a few adjustments need to be made. As a wheelchair transportation service in Orlando, we help many of our customers stay comfortable when they choose us as their transportation for that day. However, those that are feeling uncomforta...
Are you planning a vacation to Orlando, FL with your disabled relatives? Do you find yourself concerned about how you will get around when you are visiting? When you are planning a vacation with a disabled with family member in tow, you likely have more concerns and planning to do before you leave. However, you can rest-assured knowing that Orlando, Florida is a top destination that offers many accessibility features for those with disabilities and wheelchairs so the whole f...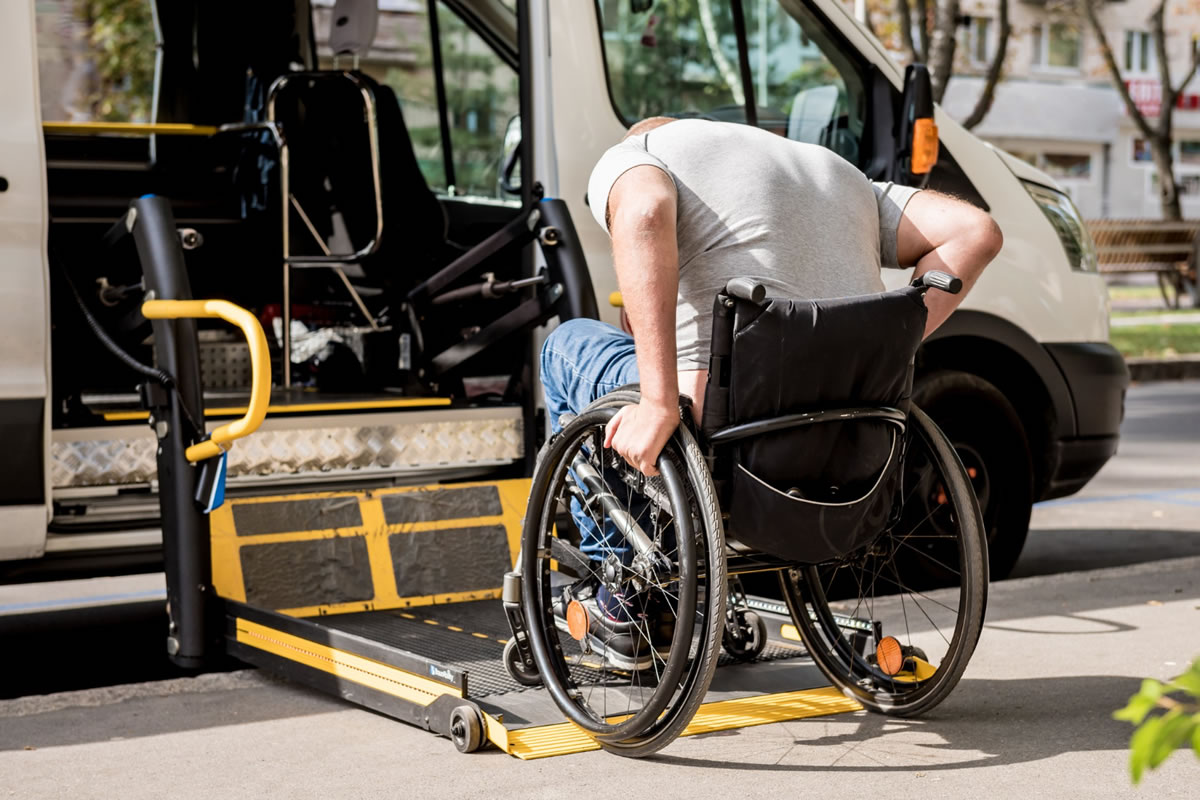 Are you looking for a way to get around when you are in Orlando on vacation? Do you need to run errands with your wheelchair? Public transportation often poses a significant challenge for elders, people with special needs, and disabilities. However, when you choose the right company that offers transportation services with accessibility, you will not have any difficulty getting around. There are a few qualities of a great wheelchair transportation service in Orla...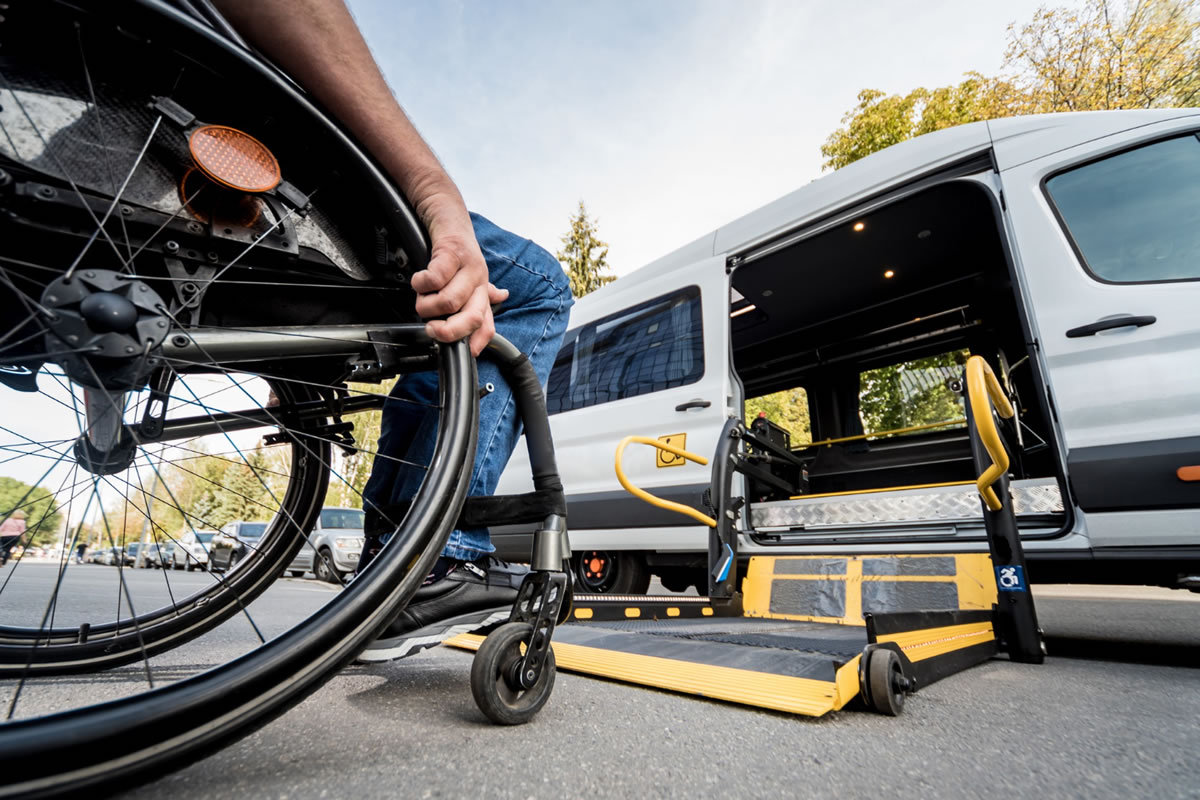 Are you in need of the right transportation vehicle for your wheelchair? Do you need to make sure that you have proper and safe transportation for your wheelchair accessible loved ones? When you find yourself in need of a vehicle for your wheelchair transportation, you will want to look for certain features that make your vehicle more functional for you. Let's take a look at some of the features that can make your vehicle wheelchair accessible. Space for Passe...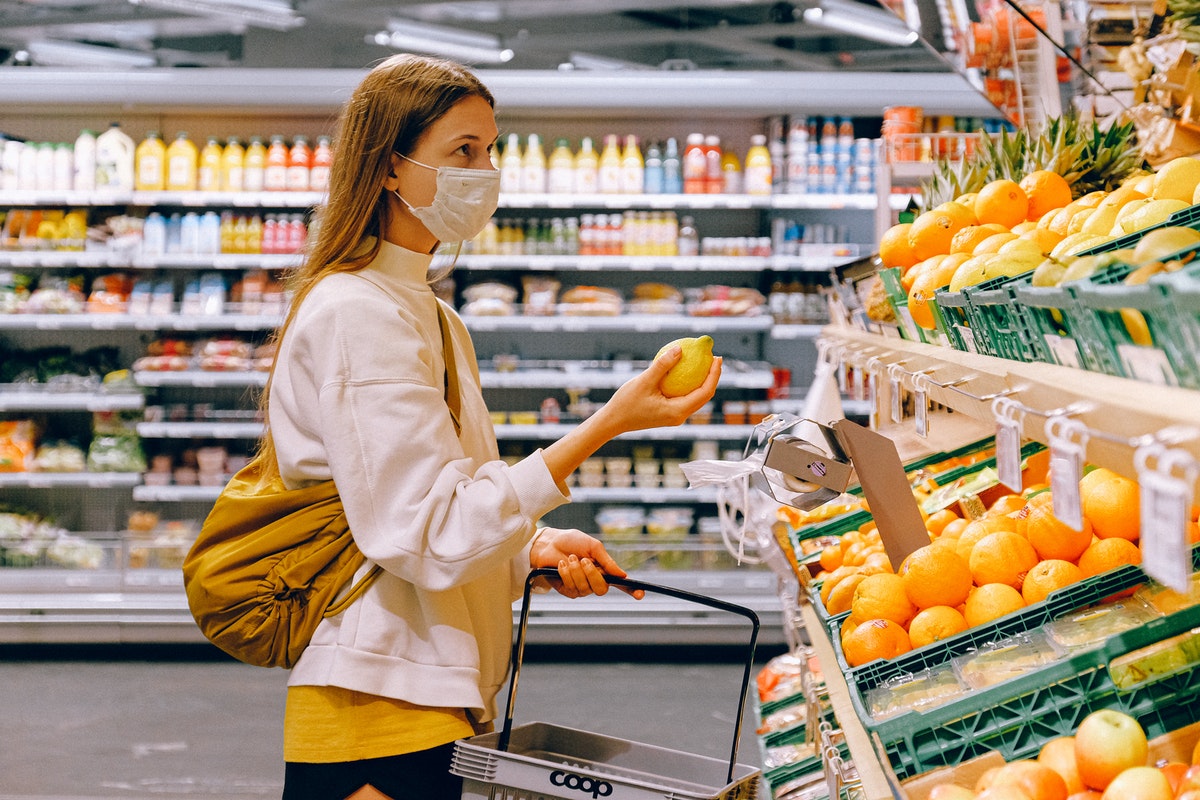 Are you struggling to find balance between when you need to leave the house and when you should stay home? Do you still need to attend important appointments or fill your home with groceries? During this time, it can be difficult to resume our normal activities and go where ever we want because of the threat of coronavirus. However, when it comes to matters of health, you may still need to get around. As a quality handicap transportation service in Orlando, FL, we help...
Are you tired of struggling to get in and out of your own van or car? Do you have a tough time arranging rides from family and friends? Each time you need to go somewhere, it can be difficult to find the right transportation for disabled and handicap accessibility. When you trust a disabled transportation service in Orlando, you will never have to worry about how you can get around again. Our drivers are trained and our vehicles are equipped to provide a reliable, safe...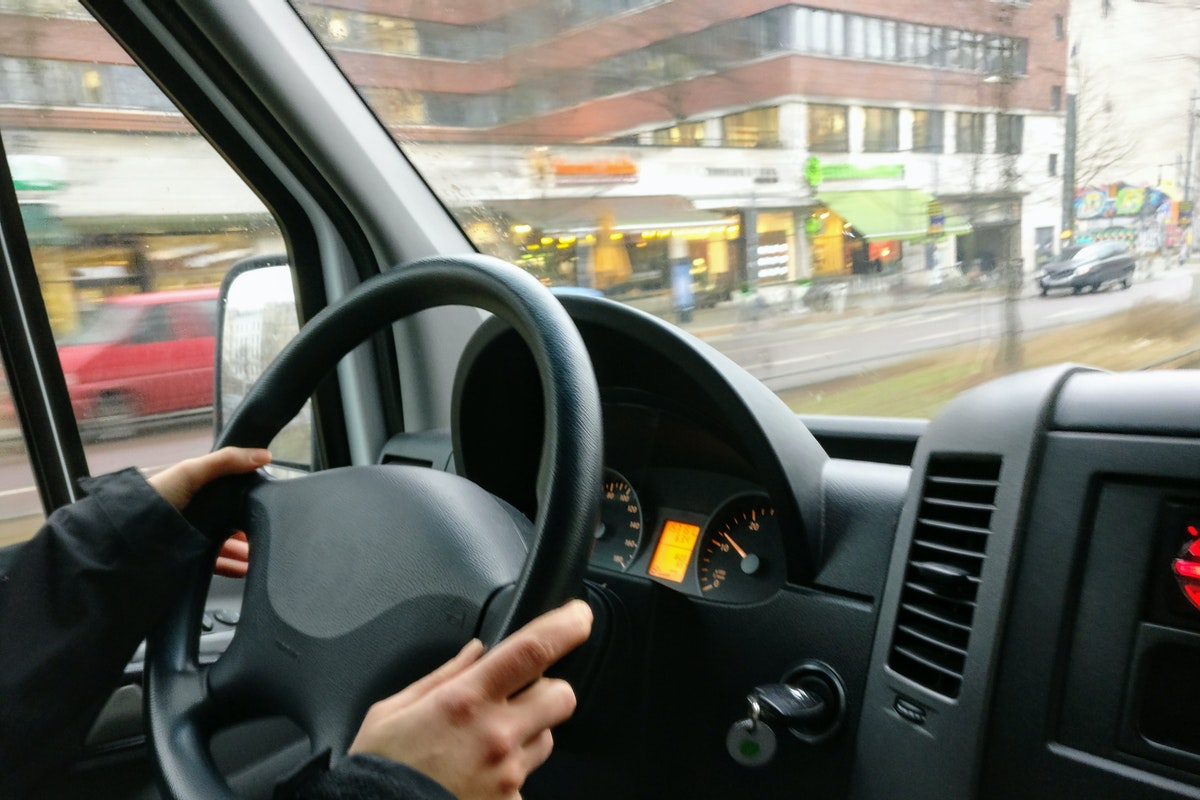 Are you looking to hire the right transportation services for your next trip to Orlando? When you travel with someone that requires a wheelchair, traveling can sometimes be challenging or even difficult. With the help of our professional disabled transportation service in Orlando, you and your family can easily get from one place to another. When you travel with us, you trust that the employees and drivers to take great care of you. Our drivers treat you like one of th...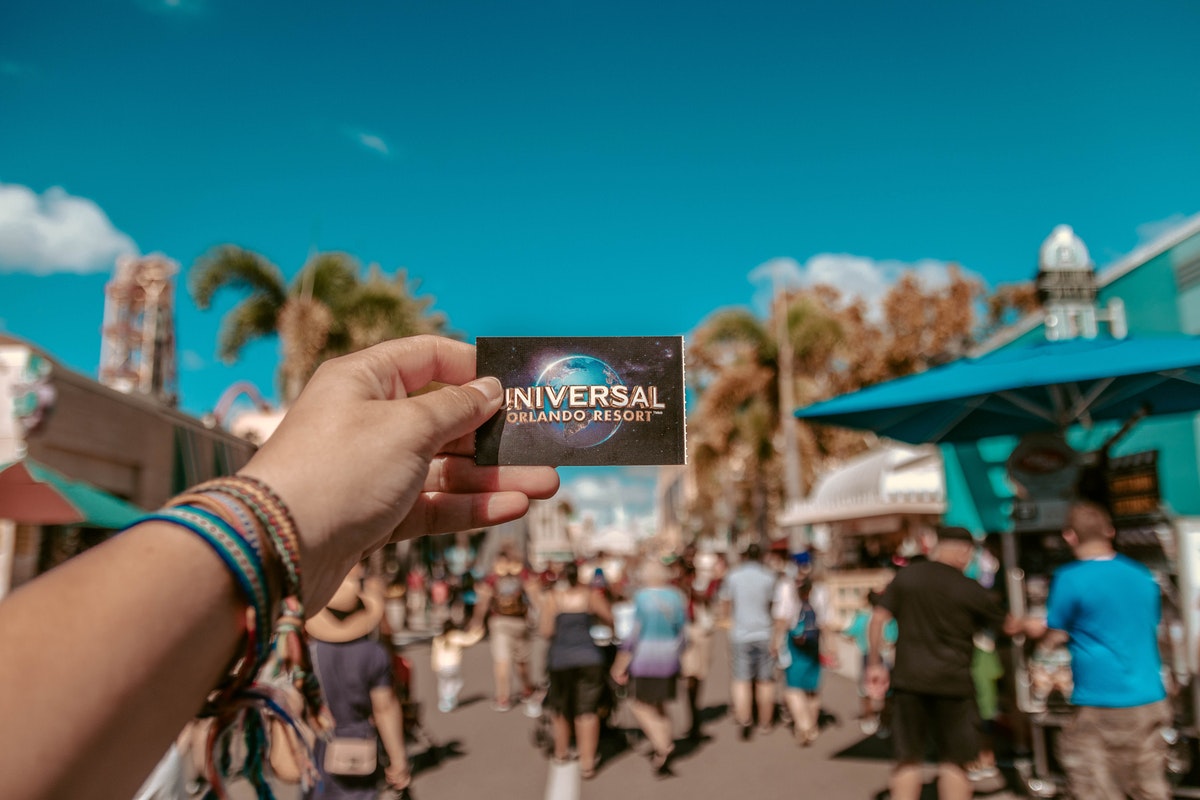 Are you looking for a family-friendly vacation spot that provides hours of entertainment and a unique experience for the family? Do you want to relax and trust that accessibility won't be an issue when you are travelling with a wheelchair? Whether you are looking for a relaxing vacation full of family moments or you are looking for thrilling and unique entertainment, the city of Orlando is a great place to meet all the needs of your entire family. Have a stress-free vaca...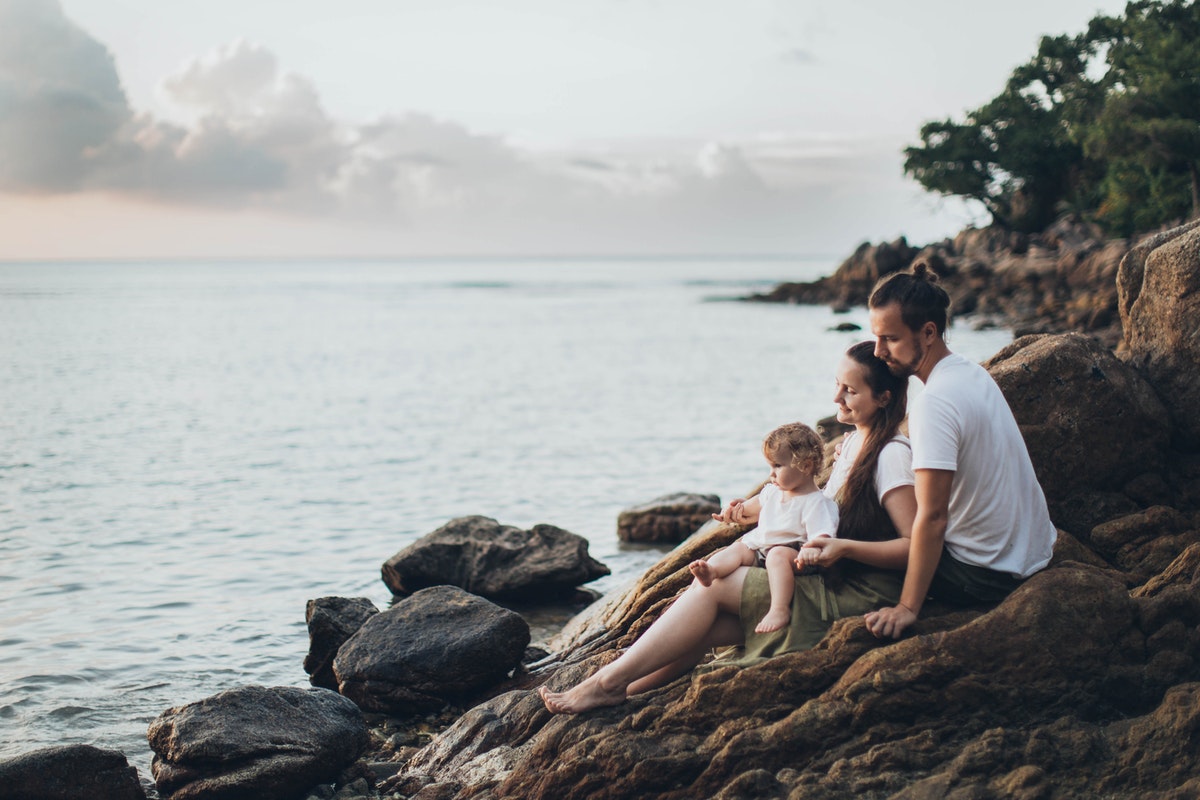 Are you looking for an affordable and entertaining place to take the entire family? Whether you are travelling to the warm beaches or the exciting theme parks, Florida offers something for everyone to enjoy. Also, it offers an accessibility that isn't available in every place you may want to visit. When you have a handicapped or disabled family member that is travelling with you, you want to be sure to think of all the details, including location and wheelchair transport...
Have you recently scheduled a surgery that has a lengthy and difficult recovery period? Are you arranging help post-surgery so that you can focus on healing and regaining your strength? Although the surgery itself may have you stressed out, you should try to focus your energy on what you can do to recover properly after the surgery is completed. Take time to arrange any details, like assistance with meals and any transportation you'll need. You'll want to pick ...
Are you looking for a trustworthy medical transportation service in Orlando, Florida? This transportation service is critical in the care and safety of many individuals that require special attention and features that aren't found in everyday vehicles. When you hire a medical transportation service, you want to trust that they will be sensitive, experienced, and well-trained to do their job. Your loved ones depend on them. There are a few qualities that make an outstandi...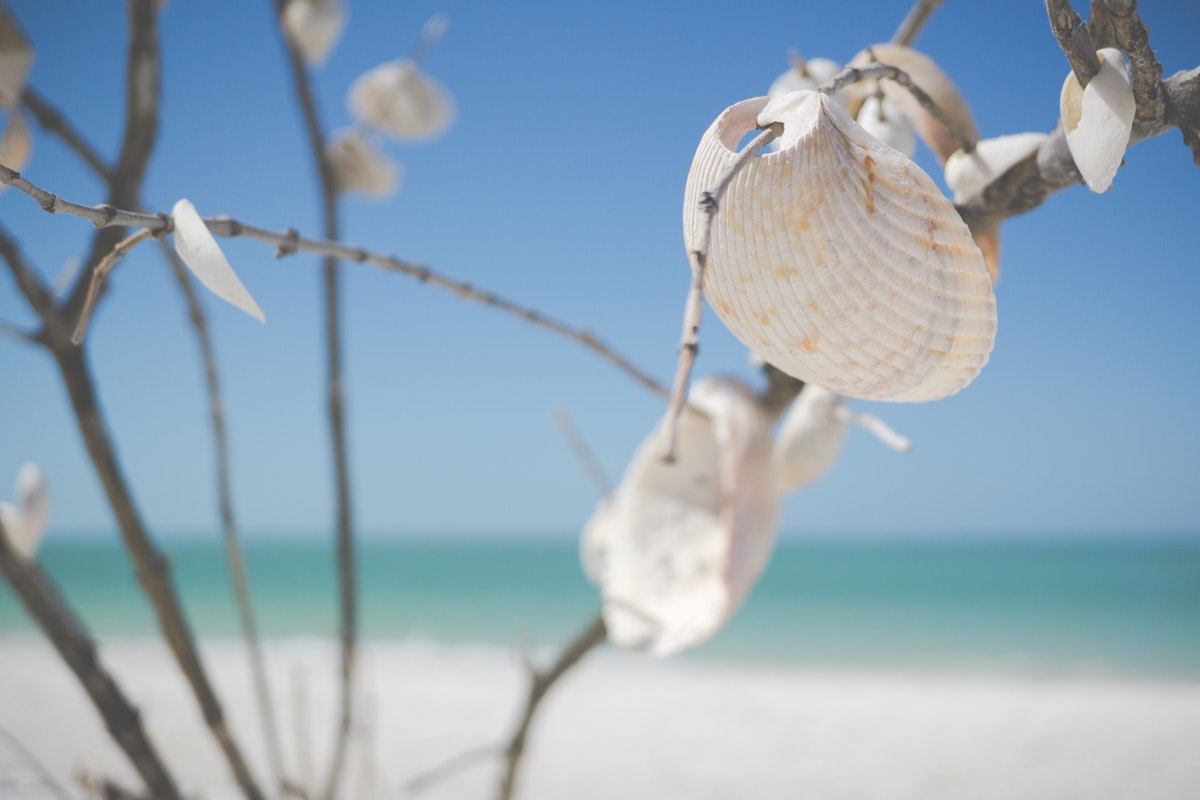 Are you looking for a vacation that will suit everyone in your family? Do you have a family member that has restricted mobility or requires a wheelchair? In Florida, there is something for everyone, no matter your ability, age, or restrictions. In fact, there are ways to accommodate everyone in your family when you visit our beautiful state of Florida. Whenever you make your reservations to visit Florida, you will also want to consider transportation. If you are ...
Are you in need of medical transportation assistance to get from one place to another? Are you travelling with someone who is in need of medical transportation? As a top medical transportation service in Orlando, Florida, we help many residents and tourists find their way to appointments, parks, hospitals, or simply their errands or home. Our medical transportation ensures that both our guests and their passengers have a safe and comfortable ride whenever they need one.&nbsp...
Are you planning a trip to visit some of Orlando's most popular theme parks? Do you or someone you are traveling with require wheelchair accessibility? If so, there are a few things you'll need to know about travelling with a wheelchair at theme parks. Here are a few tips on how you can prepare for an Orlando theme park vacation with a wheelchair. Transportation You'll need to arrange wheelchair transportation services in Orlando for your vi...
Disney World is a bustling Florida theme park that welcomes millions of visitors each and every year. Disney World makes many accommodations for disabled visitors that require medical equipment or wheelchairs. Everyone can truly have a magical experience when they visit Disney. When you are in need of a wheelchair transportation service in Orlando to help you and your family travel from the airport to the theme park, you want to trust the best. Our service is committed...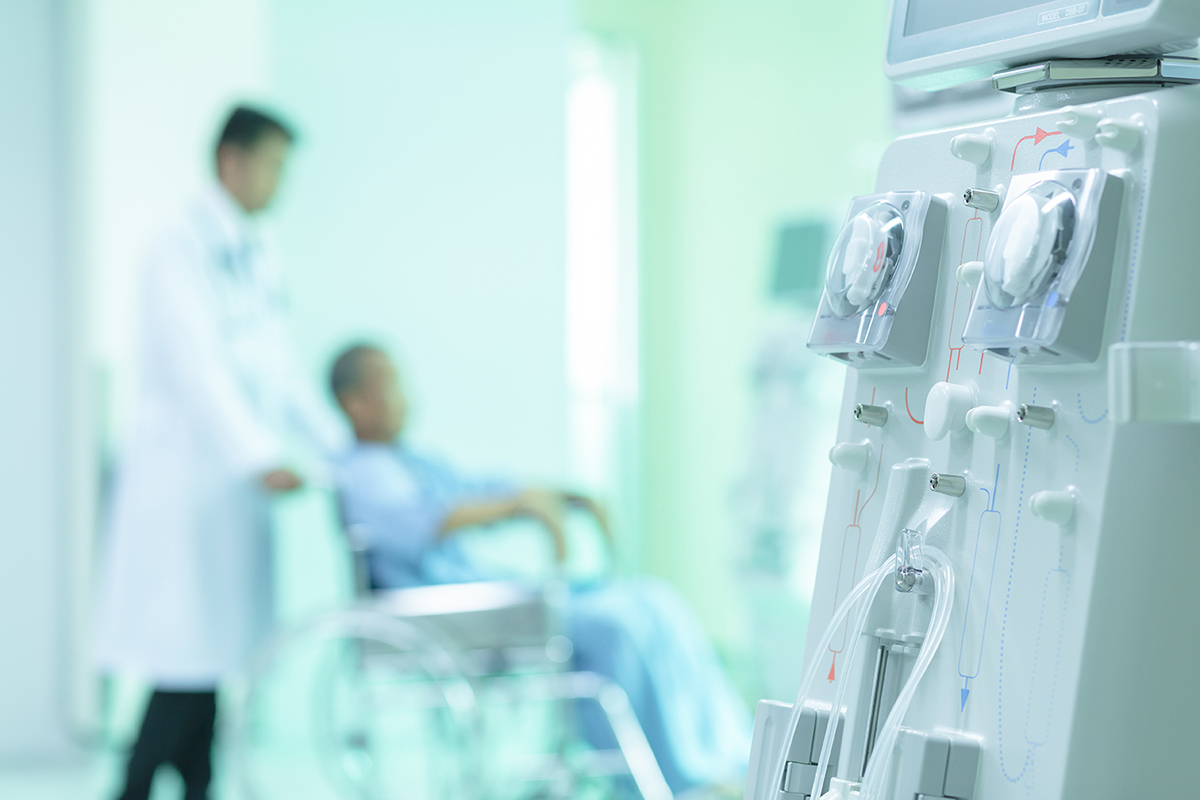 Many people may be unaware that there is a service that is just for those in need of medical transportation. Instead, they may pick up the phone to call their friends and family, in which they will be in store for an uncomfortable drive to and from the hospital, physical therapy, or the doctor's office. There is, in fact, a way to ride more comfortably when you are traveling for medical reasons. A medical transportation service in Orlando, Florida helps many customers wi...
Whether your family is on vacation and in need of special needs transportation for a wheelchair or you are in need of medical transportation to come home from the hospital, you want to hire the expert services of Comfort Ride Transportation. At Comfort Ride, we offer our customers a comfortable and reliable disabled transportation in Orlando. There are many reasons why you should trust Comfort Ride with your transportation needs while you are in Orlando. We are Insured ...
Are you suffering from a medical challenge that hinders your ability to drive? Are you recovering from a recent surgery that inhibits your mobility and stops you from easily getting around? You may be in need of non-emergent medical transportation in order to fulfill basic daily tasks like running errands or getting to appointments. As a medical transportation service in Orlando, Florida, we aim to help our clients keep normalcy in their lives by helping them easily ge...
Vacation is time of excitement, a break from the normal daily routine, and an opportunity to spend quality time with loved ones. It is not, however, a time you want to be stressed out or anxious about accessibility. Wheelchair accessibility can allow you to enjoy your vacation too, but you just have to be prepared and aware of the accommodations of your destination Research the Destination for Accessibility Each and every city has different accessibility opti...
If the doctor has just told you or a loved one that you will be spending time using a wheelchair, then transitioning between the hospital and home can be filled with unknowns. You may not feel well, and not being able to walk anymore often makes you feel helpless. There are several things that you need to prepare before you sign the discharge papers. Physical Environment In many cases, you will need to get someone to remodel your home quickly. If you have steps le...
While you may want to discuss your trip with your primary care physician, the fact that you are on oxygen does not need to prevent you from taking a trip in many cases. You will need to think ahead, however, to provide for your oxygen needs while you travel. You may also need paperwork from the government or the government, so planning is essential. Airplane Travel on Oxygen Even some people who do not need oxygen usually at home may require oxygen when they fly because ...
If you or another loved one uses a wheelchair, then getting around Orlando becomes a bit more challenging. It does not matter who is in the wheelchair, it takes a little extra planning. While all the major theme parks are wheelchair accessible, the number of rides that are available varies. Here are some other fun activities that you might want to consider in Orlando for wheelchair users. Orlando Science Center The Orlando Science Center is a great place to learn more ab...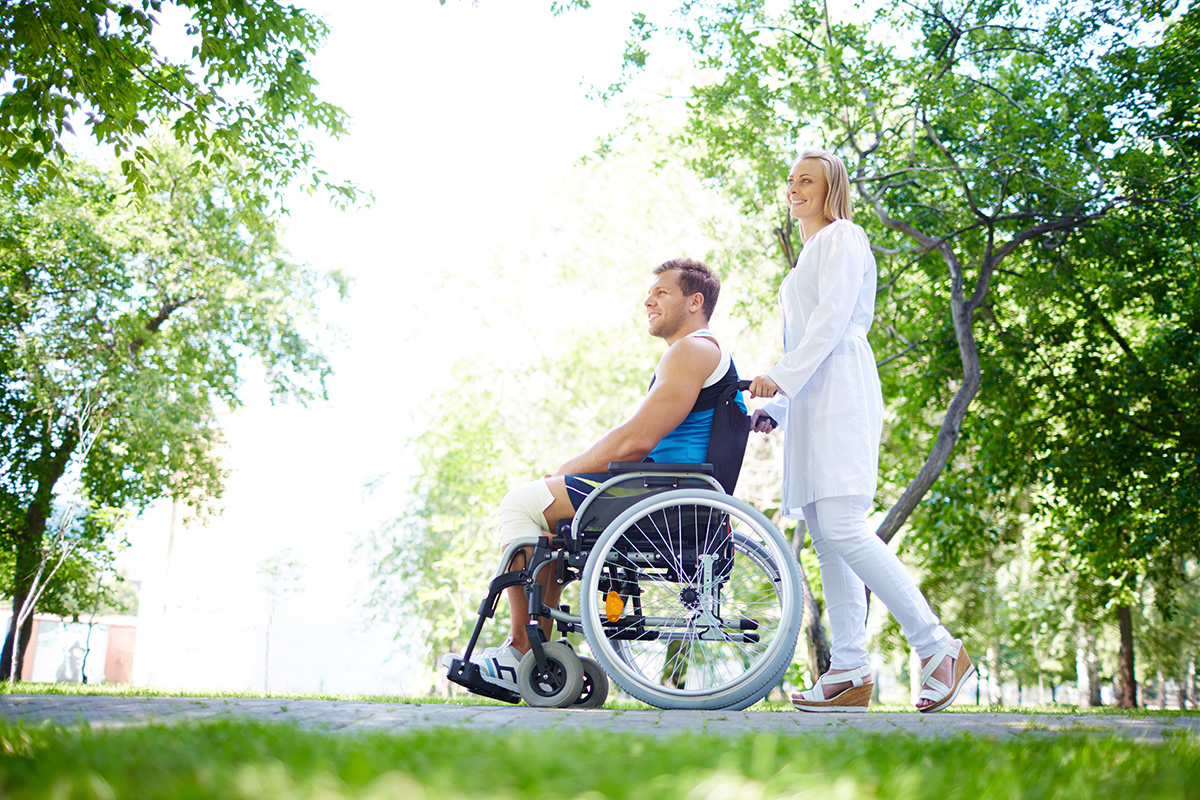 If you are a resident of Orlando who uses a wheelchair or are visiting from out of town, here are some favorite Orlando attractions that are wheelchair friendly. Walt Disney World's Magic Kingdom It is easy to visit Walt Disney World's Magic Kingdom if you use a wheelchair. Each first aid station has a companion restroom. Most rides can be slowed or stopped to allow extra time for getting on. While cast members are not allowed to lift you, if...
Walt Disney World endorses people of all ability levels coming to visit them and Disney's other properties in Orlando. Visitors are encouraged to arrange for a wheelchair transportation service in Orlando to help them get to the park comfortably and safely. Then, they are encouraged to head to guest relations to get Disney's special guide to exploring Walt Disney World with a mobility disability. Choose Your Rides Disney encourages users to u...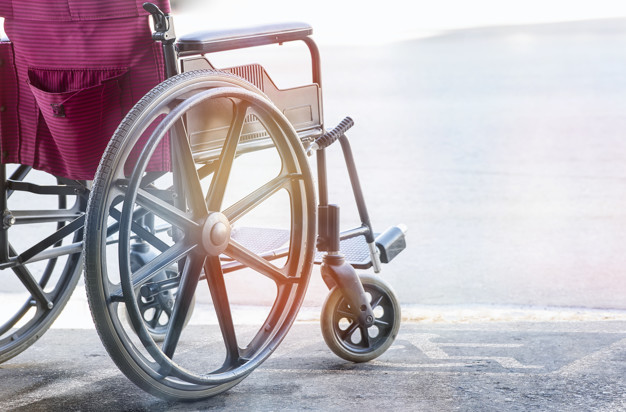 It can be hard to know when it's okay to use medical transportation, especially if it's not necessarily medical related. However, Comfort Ride Transportation knows that you still have places to go that aren't always medical related. We all have errands to run and having the right transportation to get there if you are disabled can be a bit challenging. That's where Comfort Ride Transportation comes in. So, what can you use non-emergency medical transportation for? &...
Choosing the right wheelchair transportation service in Orlando shouldn't be a tedious task. Understanding how the process works will greatly assist you in finding the right medical transportation service in Orlando Florida, or anywhere in the world for that matter. Comfort Ride Transportation is here to meet all your medical transportation needs. Give us a call today to find out more about how we can get you where you need to go. Pricing Plays a Huge Pa...
Choosing the best medical transportation company can feel overwhelming. However, knowing what to look for can help you in your search in finding the right company to fit all your needs. Whether you are searching for medical transportation in Orlando Florida for yourself or a loved one, Comfort Ride Transportation is there to help you with everything you need to get you exactly where you need to go. Safety Should Always be Top Priority Comfo...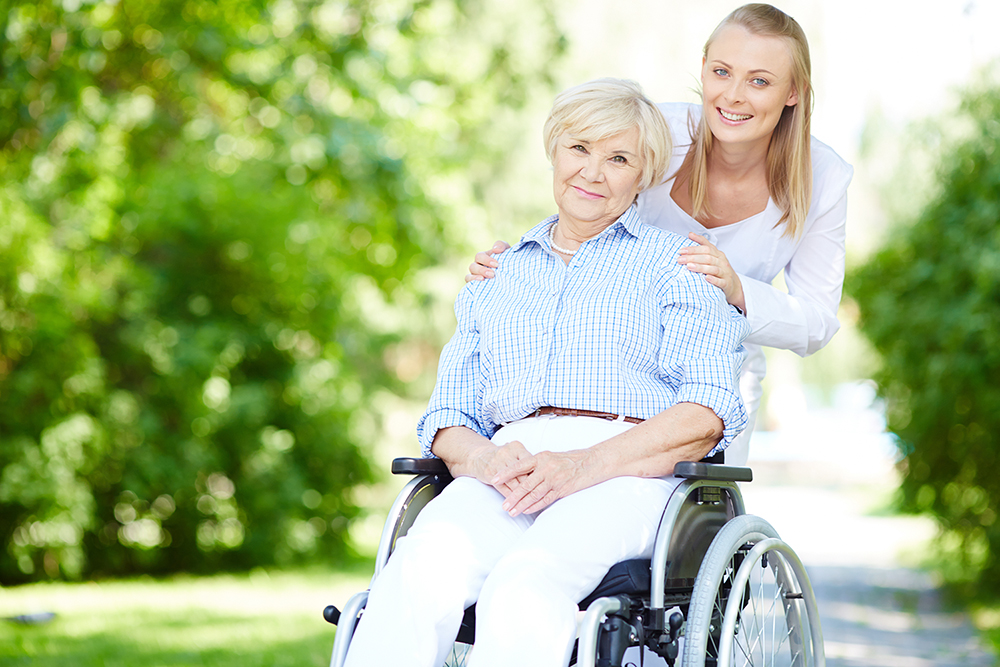 Using a non-emergency medical transportation service for the first time can feel a bit stressful. After all, anything new can cause a bit of anxiety. Comfort Ride Transportation is there for all your medical transportation needs. If you are looking for medical transportation services in Orlando, there are things you can do to ease the stress of using these services. Thoroughly Plan Ahead When using wheelchair transportation services in Orla...
Properly scheduling your medical transportation is essential to getting to your appointments on time every time. There are a few tips that help you properly schedule your medical transportation in Orlando. It's important to note that this type of service is for non-emergency medical transport. If you have a medical emergency, please contact your local emergency service or 911. Schedule Transportation Services Several Days in Advance Thi...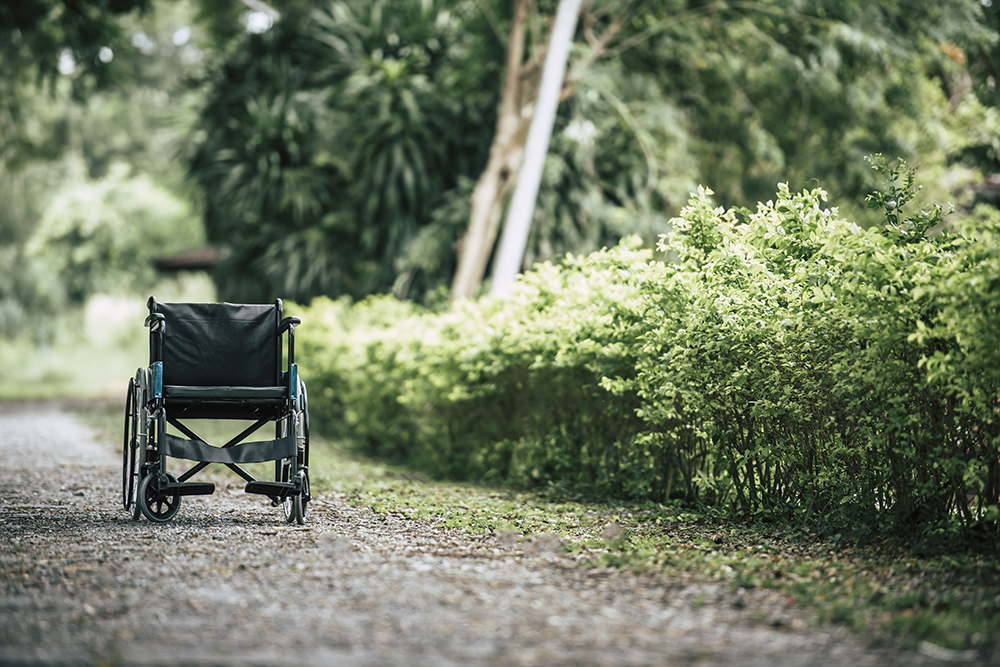 It is very easy to find the best affordable medical transportation in Orlando if you know what to look for. Comfort Ride Transportation can answer all your questions about wheelchair transportation in Orlando and get you where you need to go with no delay. Give them a call to find out more information about rates and all the services they offer. Research all Rates for Services in Your Area Whenever you are looking for a new service it is im...